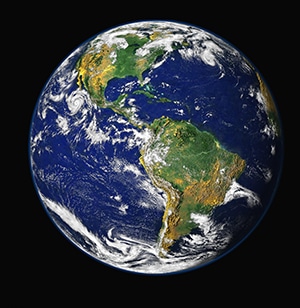 Brevard College will celebrate the 46th anniversary of Earth Day Saturday, April 9, with activities to engage students and the community in environmental stewardship.
Earthfest & Grassical promises a free day of family fun from 1 to 8 p.m. at the College's Student Plaza, located in front of Myers Dining Hall.
"Celebrating Earth Day is important because we need to take care of the place where we live," said Brevard student Jamie Ellisor, who is studying elementary education and art. "By bringing awareness and teaching one another this important skill, we are bettering the future of the world."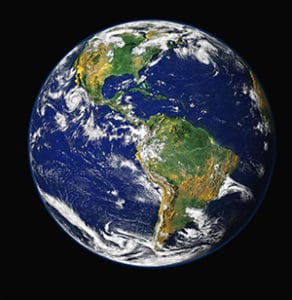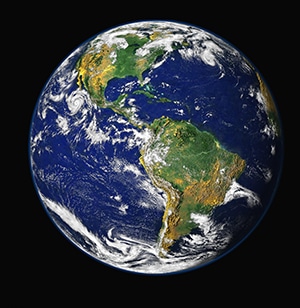 Local organizations will be on hand to share information on recycling and composting, and area artisans will show and sell their handmade arts and crafts. Spokespeople from the Sierra Club and BC Greens, the campus environmental awareness club, will discuss local environmental initiatives.
At the Kids' Village, children can get their faces painted, create crafts from recycled materials, learn how to tie-dye and meet a variety of animals. The event includes a raffle with prizes from local restaurants and businesses – proceeds of the raffle go to the Transylvania County Humane Society. Local bands Wilhelm Brothers, Pretty Little Goat, and the Get Right Band will provide music throughout the day.
"The center of Grassical and Earthfest is for people to come together in the name of environmentalism in a way that not only promotes stewardship, but shows that getting together in the name of environmentalism can be really fun," said Stephen Olson, president of BC's Student Government Association. Olson was head organizer of the inaugural Grassical and was an integral part of merging the two festivals last year.
On Feb. 20, 2015, Brevard College announced it would be the first academic institution in the Southeast to commit to divesting from fossil fuels by 2018. Since then, the College has continued its support for environmentally friendly initiatives by installing solar panels on Myers Dining Hall in the summer of 2015 and two electric vehicle charging stations the following October.
This year, BC Greens has joined a coalition with Divest NC, attended a social issue summit in Washington, DC, focused on race, climate, and immigration, and created a student coalition with the Sierra Club. In addition, the club has organized cleanups for on-campus green spaces like the wetlands and regular litter pickups and invasive species removal.
Most recently, BC Greens purchased three bat boxes to be placed strategically across campus. They have gained sponsorships from members in the community for more boxes downtown.
BC
Greens' sister organization,
BC
E.A.T.
S, which is focused on getting local food and sustainable practices in Myers Dining Hall, will also be present at Grassical to pass out pamphlets and answer questions. The group hopes to expand on what it means to be a sustainable campus by helping to allocate funds and efforts to bring locally produced, organically grown, fairly traded or humanely raised food to campus.
Earthfest
&
Grassical is organized by the Brevard College Earthfest
&
Grassical Planning Committee and is sponsored by Brevard College Campus Life Division, along with the Elijah Mountain Gem Mine, Mast General Store, Tempo Music, Sherman's Sports, Local Color, Ingles, Coffee cArts, Spice It To A Tea, The Falls Landing Eatery, and many more."We will have great bands, great food, lots of local vendors; and it costs nothing to attend," said Olson. "It's going be a great time."