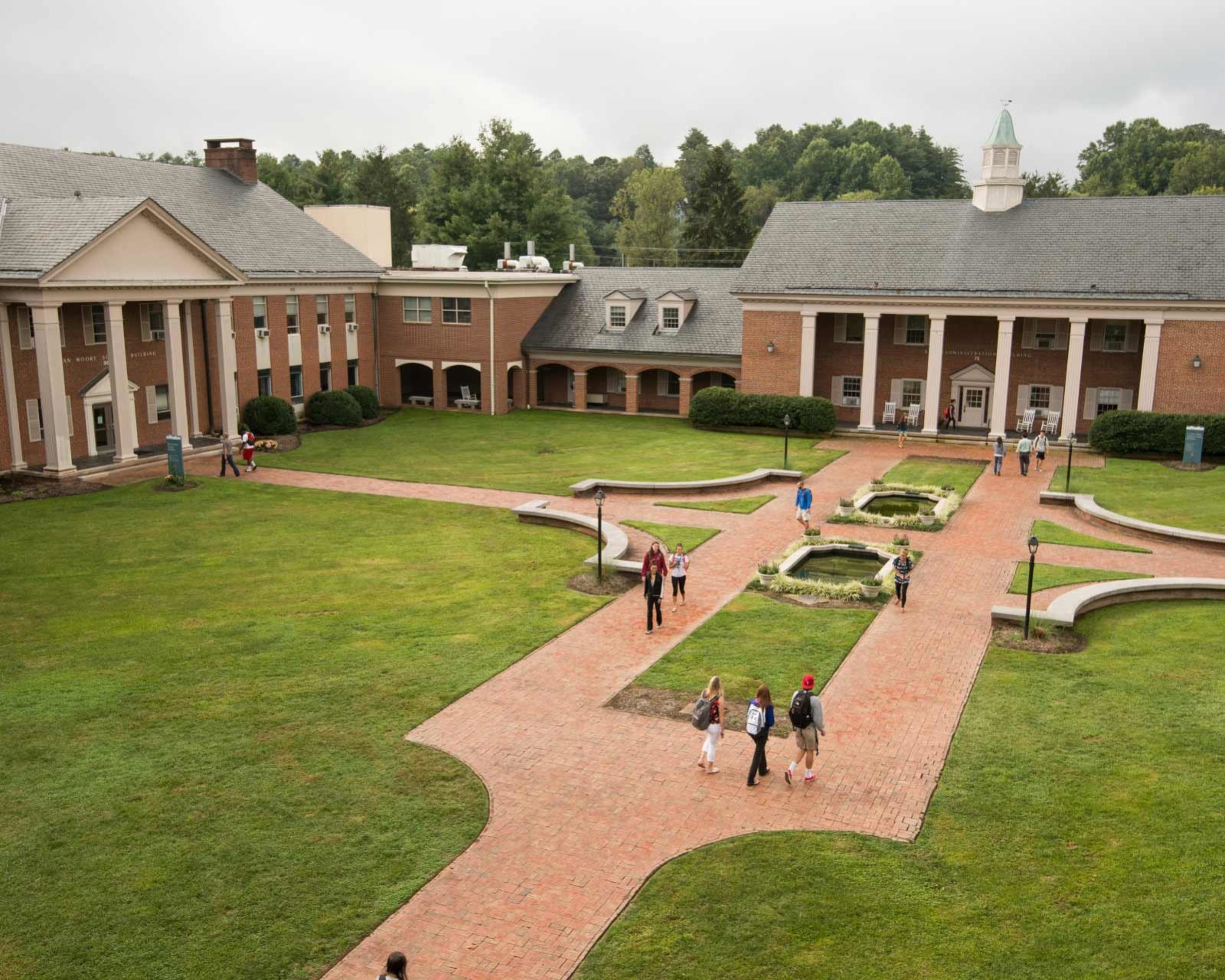 On Monday, December 8, the Brevard College baseball team visited Mission Hospital's

SECU

Pediatric Cancer Unit to deliver toys and decorate their halls for the upcoming holiday season.
The Athletic Department collected toys at their December 3 home basketball game where, during the men's halftime show, the top fundraisers and head baseball Coach McCay shaved their heads to raise money and awareness for childhood cancer and research.
Over the past five years, the team has raised over $25,000 for the Vs. Cancer Foundation. This money directly impacts the Western North Carolina children fighting cancer that receive treatment from this facility. The toys donated from the basketball game were given to the hospital's Winter Wonderland.
"It was great to hear from the Mission Hospital staff how the donated funds from Vs. Cancer would directly impact these families and children fighting cancer," stated Assistant Athletic Director Myranda Nash, who attended the hospital with the team. "Last year, with the monies raised from the baseball team, the unit was able to purchase eight iPads and four laptops for kids to occupy themselves during treatment, Skype with families, and connect with their classes and schools while they are away. This was a special night."
This was the baseball team's first on-site visit to Mission's SECU Cancer Unit. Coach Matt McCay, the lead organizer of this event, has been actively involved with this fundraiser since his days on the baseball coaching staff at the University of North Carolina. In 2007, one of the players was diagnosed with brain cancer. Chase Jones survived his battle with the disease and is now the CEO of the Vs. Cancer Foundation, remaining good friends with McCay.
"Vs. Cancer is a great organization that helps so many families," stated McCay. "We love being a part of it because we know the money goes directly to the Mission Hospital's SECU Pediatric Cancer Unit. Getting to visit the unit to decorate allowed our guys to truly get in the Christmas spirit and see how their efforts affect the lives of children who are fighting so hard."
"It hit home when I was able to see my four-year-old daughter, who visited with us, get to help set up their Winter Wonderland," McCay continued. "This is a room full of free toys where the families seeking treatment from the unit can "shop" for Christmas. A strong impression was left with our team when we realized how difficult it must be to go through this season with a child in the hospital dealing with cancer. We just hope that this can help bring a smile to a kid's face and help a family."
Visit the official site of the Brevard College Tornados to learn more.