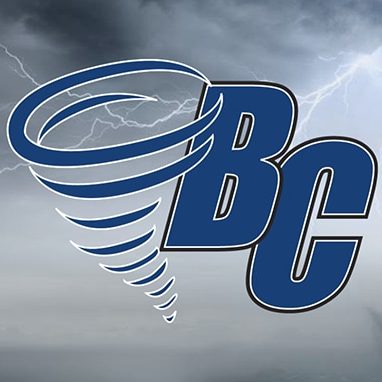 For the first time in Brevard College history everything from classes to award ceremonies have moved online. Though this has created challenges for us all, Brevard College is making sure we honor and support our students, faculty and staff. This past week, Brevard College Campus Life held its annual Leadership Awards Ceremony online to honor students, faculty and staff achievements in leadership.
Dr. Debbie D'Anna, Vice President for Student Success and Dean for Students welcomed those in attendance, and Dee Dasburg, Associate Dean for Students, was the guest speaker. "We know this is a little bit different then the past, but we are very excited that we are able to provide this type of event for you for all the hard work you have given to us in the past year," said Dr. D'Anna.
The College's main focus is on experiential learning and due to the times we are living in, Brevard College has added a touch of fun creativity to the new "everyday normal". Students, faculty and staff were asked to submit a short video of themselves accepting their awards and to be creative with what they used as their trophy. From a vacuum cleaner to a cereal box falling from the sky, Brevard College students took to the challenge and did not disappoint. (Watch the virtual award ceremony on Life at BC Facebook page)
The following recognitions and awards were given to students, faculty and staff:
Outstanding Resident Advisor of the Year: Aurora Teague & Hannah Weatherall
Outstanding Peer Leader of the Year: Zachary Bracken & Gaby Lachney
Richard A. Adams Outstanding Ambassador: Mikey Anton
Community Service Award: Women's Lacrosse Team
Outstanding Work Study of the Year: Amber Blanton
Outstanding Freshman of the Year: Sallie Watson
Outstanding Sophomore of the Year: Isaac Crisp
Outstanding Junior of the Year: Ivy Blanton
Outstanding Senior of the Year: Mary Lewe
Rising Star Award: Starling Sturm & Ben Melton
Above & Beyond Award: David Garrett
BC Radar Award: Aaron Butts
Sweezy Award (Student): Rebeccah Rojas
Sweezy Award (Faculty/Staff): President David C. Joyce and Lynne Joyce
Mary Elizabeth & G. Scott Francis Community Service Scholarship: Adam Spencer
Club of the Year: Paddling Club
Staff of the Year: Jimmy Ridges
Faculty of the Year: Clyde Carter & John Buford
Click here to watch the event.