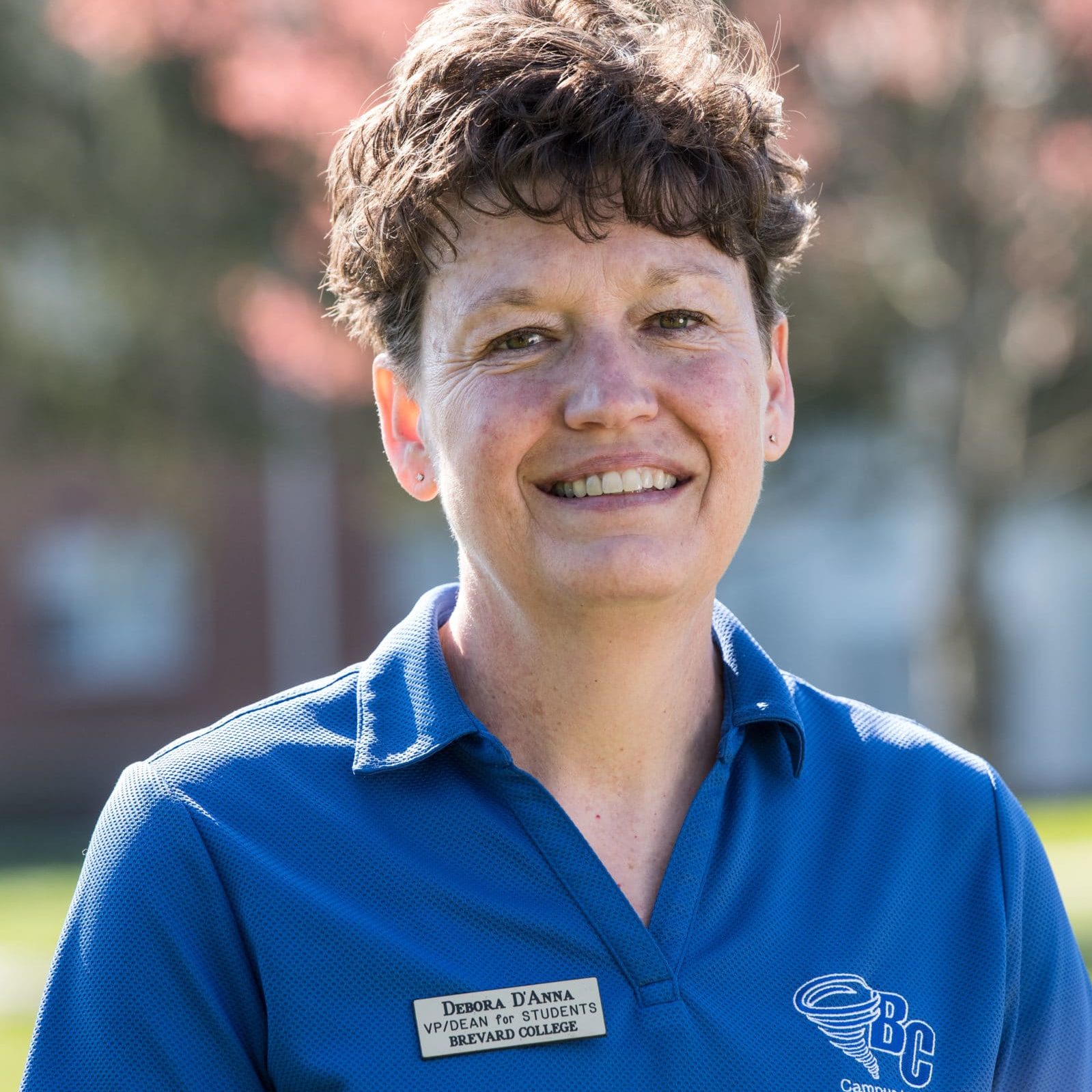 Brevard College is pleased to announce that Debora D'Anna, Vice President for Student Success and Dean of Students is one of 20 senior college administrators selected by the Council of Independent Colleges (CIC) to participate in the year-long Presidential Vocation and Institutional Mission program for prospective college and university presidents.

The seminar-based program is designed to help individuals with the potential to serve as college and university presidents to clarify the alignment between their personal and professional values and goals and the missions of institutions that they might lead in the future. With a wave of retirements of university presidents on the horizon, it is especially important that individuals who become new presidents are well suited to the culture of the institution. The program aims to produce presidencies that are highly effective, long lasting and satisfying to both the individual and the institution.

Participants, including D'Anna, will engage in two seminars, participate in consultations with experienced facilitators, and undertake a series of readings about the vocation of college presidents and the role of vision and mission in institutional leadership.

"The alignment of personal vocation and institutional mission emphasized in this program addresses a common pitfall of presidencies," said CIC President Richard Ekman. "The program aims to help participants achieve great things for their institutions and to avoid being 'the right person in the wrong place.'"

D'Anna has more than 25 years of experience in higher education with three institutions, Sue Bennet College, Union College, and Brevard College. She has served in various leadership roles in higher education throughout her career, from Women's Basketball Coach to Department Chair of Exercise Science, from Professor to Academic Advisor. D'Anna currently serves as Vice President for Student Success and Dean for Students at Brevard College.
She earned her Bachelor's degree from Berea College in Exercise Science and Health Education. Her Master's is from Eastern Kentucky University in Health and Wellness Education. D'Anna completed her Ph.D. at Capella in Higher Education Leadership.

"Deb D'Anna has a strong and diverse background," said Rev. Dr. David C. Joyce, President of Brevard College. "As a first-generation college graduate herself, she has a strong commitment to empowering people to achieve their goals, especially those in the Appalachian region. I've always seen her as an exceptional leader and future president."

The CIC program's approach to the preparation of new presidents has proven highly successful in the period that the program has been operating. Since 2005, 60 program participants (33 percent) have been named to college presidencies—a very high rate of advancement among leadership development programs.

"I am honored and excited to be selected for the CIC Presidential Vocation and Institutional Mission Program," D'Anna said. "This experience will help further develop my leadership skills and introduce me to some wonderful colleagues along the way. I want to thank CIC for sponsoring this program and for providing us the opportunity to grow as higher education professionals."
Brevard College is consistently recognized as one of the best liberal arts colleges. The College's focus on experiential learning, small class sizes, and location the mountains of Western North Carolina near Asheville makes Brevard a top choice college for students around the world.