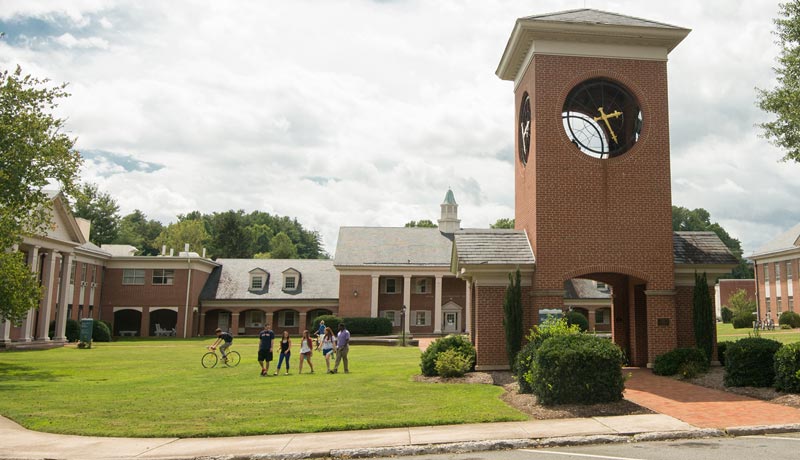 Brevard College will celebrate the 45th anniversary of Earth Day Saturday, April 11, with activities to engage students and the community in environmental stewardship. Earthfest & Grassical promises a free day of family fun from 1 to 8 p.m. at the College's amphitheater next to the Porter Center for Performing Arts.
"Celebrating Earth Day is important because we need to take care of the place where we live," said Brevard student Jamie Ellisor, who is studying elementary education and art. "By bringing awareness and teaching one another this important skill, we are bettering the future of the world."
Local organizations will be on hand to share information on recycling and composting, and area artisans will show and sell their handmade arts and crafts. At the Kids' Village, children can create crafts from recycled materials, learn how to tie-dye and meet a variety of animals. The event includes a raffle with prizes from local restaurants and businesses – proceeds of the raffle go to the Sheep Dog Impact Assistance WNC. Local bands Pretty Little Goat, Porch 40 and Travers Brothership will provide music throughout the day.
Earthfest & Grassical is organized by the Brevard College Earthfest & Grassical Planning Committee and is sponsored by Brevard College Campus Life Division, along with the Brevard Rock Gym, the Cradle of Forestry Interpretive Association, D.D. Bullwinkle's, Earthshine Nature Programs, Gaia Herbs, Kings Creek Books, Local Color, Mayberry's, O.P. Taylors, Pescado's, Phoenix Lounge, Pioneer Foods, Sierra Club, The Hub at Backcountry Outdoors and many more.