Brevard College's application process is straightforward.
We're looking for students who are eager to learn in small, challenging classes with a teaching philosophy that combines knowledge and action.
You can demonstrate your Brevard College fit by completing the application for admission.
Choose between Test Optional admission or submit your test scores.
Visit, apply, and become a part of the Brevard College family!
Application Requirements
We need all of the following documents before we can review your application. Your application will not be considered complete if any of these items are missing.
A completed

application for admission.

There's no application fee.

A copy of your

high school transcript

You may email an unofficial copy to admissions@brevard.edu for purposes of evaluation for admission. If you decide to attend Brevard College, we'll need an official copy with a graduation date.

A copy of your

SAT

or

ACT

score:

 
You can choose test optional admission, which means the Admissions Office will not require your SAT or ACT score when making an admissions decision.
A campus visit is strongly encouraged. Brevard's distinctive approach to teaching and learning requires you to experience it first-hand. Schedule your campus visit today!
The Admissions Office will notify you of your admissions decision within 72-hours of your completed admissions file. Scholarship notifications are made within one week of your completed admissions file.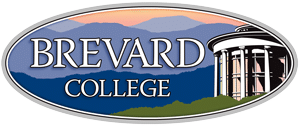 Brevard College is consistently recognized as one of the best liberal arts colleges. The College's focus on experiential learning, small class sizes, and location the mountains of Western North Carolina near Asheville makes Brevard a top choice college for students around the world.
Brevard College, One Brevard College Drive, Brevard, NC 28712 | 1-828-884-8332
This institution is an equal opportunity provider.