Institute for the Advancement of Men Program
Brevard's Institute for the Advancement of Men program (IAM) is an intentional learning community that fosters growth and leadership in passionate young men. The IAM program encourages growth academically, socially and personally, with specific programs tailored to men who want to make a difference in the world.
What you'll experience in Institute for the Advancement of Men:
Strengthening Voice: You will gain skills in applying your voice to action through service opportunities, working through conflict, and increasing communication skills through in-class presentations.
Mentoring: You will develop skills to serve the community of Brevard, and develop your skills throughout a spring semester mentoring opportunity at Brevard Middle School.
Development of Skills: There is an emphasis on shared decision-making and group facilitation through the selection and development of a project.
Community Impact: You will implement your project with involvement from the local community. Once your presentation has taken place, you will reflect upon the process and leadership of the project.
Apply today!
Brevard's IAM program is a highly competitive program and space is limited. Click here to apply for IAM, and join a consortium of future male leaders!
Men in Leadership Coordinator: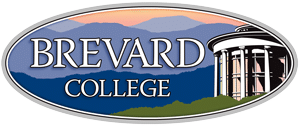 Brevard College is consistently recognized as one of the best liberal arts colleges. The College's focus on experiential learning, small class sizes, and location the mountains of Western North Carolina near Asheville makes Brevard a top choice college for students around the world.
Brevard College, One Brevard College Drive, Brevard, NC 28712 | 1-828-884-8332
This institution is an equal opportunity provider.