Half-tuition Scholarships
For Fall 2019 incoming first-year and transfer students, Brevard College offers a Half-Tuition Scholarship to high school and community college graduates from the following counties:
North Carolina
All counties in North Carolina are eligible for a Half-Tuition Scholarship!
South Carolina
Abbeville
Greenwood
Saluda 
Aiken
Laurens
Spartanburg
Anderson
Lexington
Union 
Cherokee
Mccormick
York
Chester
Newberry
Edgefield
Oconee
Fairfield
Pickens
Greenville 
Richland
You must receive an offer of acceptance to receive your Half-Tuition Scholarship. Apply for admission today!
Brevard College Academic Scholarships
Your scholarship award is based on your predicted success at Brevard.
Is your unweighted GPA near a 3.0 and your SAT score around 1000? If so, our data tells us that you have what it takes, academically, to thrive in small classrooms with an emphasis on experiential learning. If your GPA and SAT are higher or lower than these averages, you could still receive a merit-based scholarship.
In some cases, a Brevard College award may be reduced due to the addition of a merit or talent award. Some Brevard College awards may be replaced by equivalent donor-based endowed scholarships. These scholarships may require a thank you note and/or participation in a donor dinner or reception.
Half-Tuition Scholarships can combine with Scholarship Day awards, but cannot combine with Academic Scholarship awards.
To apply for Brevard College Scholarships, submit your application for admission today!
Scholarship Day
On Scholarship Day, you'll visit campus and meet faculty, staff, and students. Through this process, you'll determine if Brevard is the perfect fit for you.
You'll attend a scholarship interview, where members of the Brevard College community will get to know you (and you'll get to know them). They will further help you assess your fit and potential for success at Brevard.
Brevard College community members will then recommend additional scholarship dollars to the Admissions and Aid Office. We'll notify you of your additional scholarship eligibility within two weeks of Scholarship Day.
Honors Scholarship
Brevard's Honors Program is a residential community of smart and motivated students who are passionate about learning and leadership. If accepted into the Honors Program, you will receive a $1,000 per-year Honors Program Scholarship. Interviews for the Honors Program take place on Scholarship Day events.
Institute for Women In Leadership Scholarship
As a member of Brevard's IWIL program, you'll develop your leadership skills through service. If you are accepted into the program, you will receive a $1,000 per year IWIL Scholarship. Interviews for the IWIL program take place on Scholarship Day events.
Golden LEAF Foundation Scholarships
The Golden LEAF Foundation awards scholarships are for North Carolina students from tobacco-dependent, economically distressed, and rural communities. Click on the link below for the most up-to-date list of qualifying counties and eligibility requirements.
United Methodist Higher Education Foundation Scholarships
The United Methodist Higher Education Foundation (UMHEF) is a non-profit group that awards scholarships to qualified students attending United Methodist-affiliated institutions. This foundation awards more than $2 million to 1,000+ students annually. Scholarship amounts vary.
State and Federal Aid
The Free Application for Federal Student Aid (or FAFSA) is available to all incoming students.
File your FAFSA at www.fafsa.gov  to determine your eligibility for state and federal grants.
The 2018-2019 FAFSA priority filing date is March 1.
North Carolina residents must complete the FAFSA before March 1 to determine their eligibility for North Carolina Need-Based Scholarships.
Contact the Financial Aid Office at finaid@brevard.edu or 828-884-8010 for help.
Brevard College FAFSA code: 002912
The Yellow Ribbon Program
Brevard College welcomes Veterans! If you qualify for VA benefits, your out-of-pocket costs to attend Brevard College may be comparable to that of a public college or university. As a participant in the Yellow Ribbon Program, Brevard College commits up to $5,000 per year in funds to eligible veterans.
Please contact us to learn more about the school, scholarships, and the enrollment process. Brevard College's certifying official is located in the Registrar's Office and may be reached by phone at 1 (800) 527-9090.
Fine Arts Scholarships
Brevard College offers a limited amount of Fine Arts scholarships in Music, Art, and Theatre.
If you receive a Fine Arts Scholarship from the Music, Art, or Theatre departments, this scholarship will exceed your previously awarded Merit Scholarship. You cannot receive both a Merit and Fine Arts Scholarship.
If you receive a Fine Arts Scholarship, you could be eligible for an IWIL Scholarship, Honor Scholarship, or Scholarship awarded at Scholarship Day.
Please contact Hunter Rodgers, Admissions Counselor for the Fine Arts, at Hunter.Rodgers@brevard.edu for scholarship requirements and additional information.
Art
These application materials can be sent electronically to pomphrdg@brevard.edu. Send hard copy form (with images burned to a CD) to: Brevard College, Attn: Dianne Pomphrey, 1 Brevard College Drive, Brevard , NC 28712. Please direct your questions to:  828-884-8188 or pomphrdg@brevard.edu.
Music
For Audition Dates, please visit the Music page.
Music scholarships are limited and competitive. Audition early in order to receive maximum consideration. Schedule your audition by contacting Hunter.Rodgers@brevard.edu or call (828) 884-8332.
Theatre
For Audition Dates, please visit the Theatre page.
Contact the Theatre department at smithbm@brevard.edu  and schedule your audition and interview. Scholarships are limited and competitive. Audition early in order to receive maximum consideration.
Student to Waterfall Ratio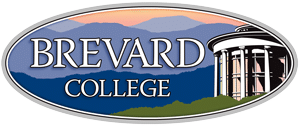 Brevard College is consistently recognized as one of the best liberal arts colleges. The College's focus on experiential learning, small class sizes, and location the mountains of Western North Carolina near Asheville makes Brevard a top choice college for students around the world.
Brevard College, One Brevard College Drive, Brevard, NC 28712 | 1-828-884-8332
This institution is an equal opportunity provider.