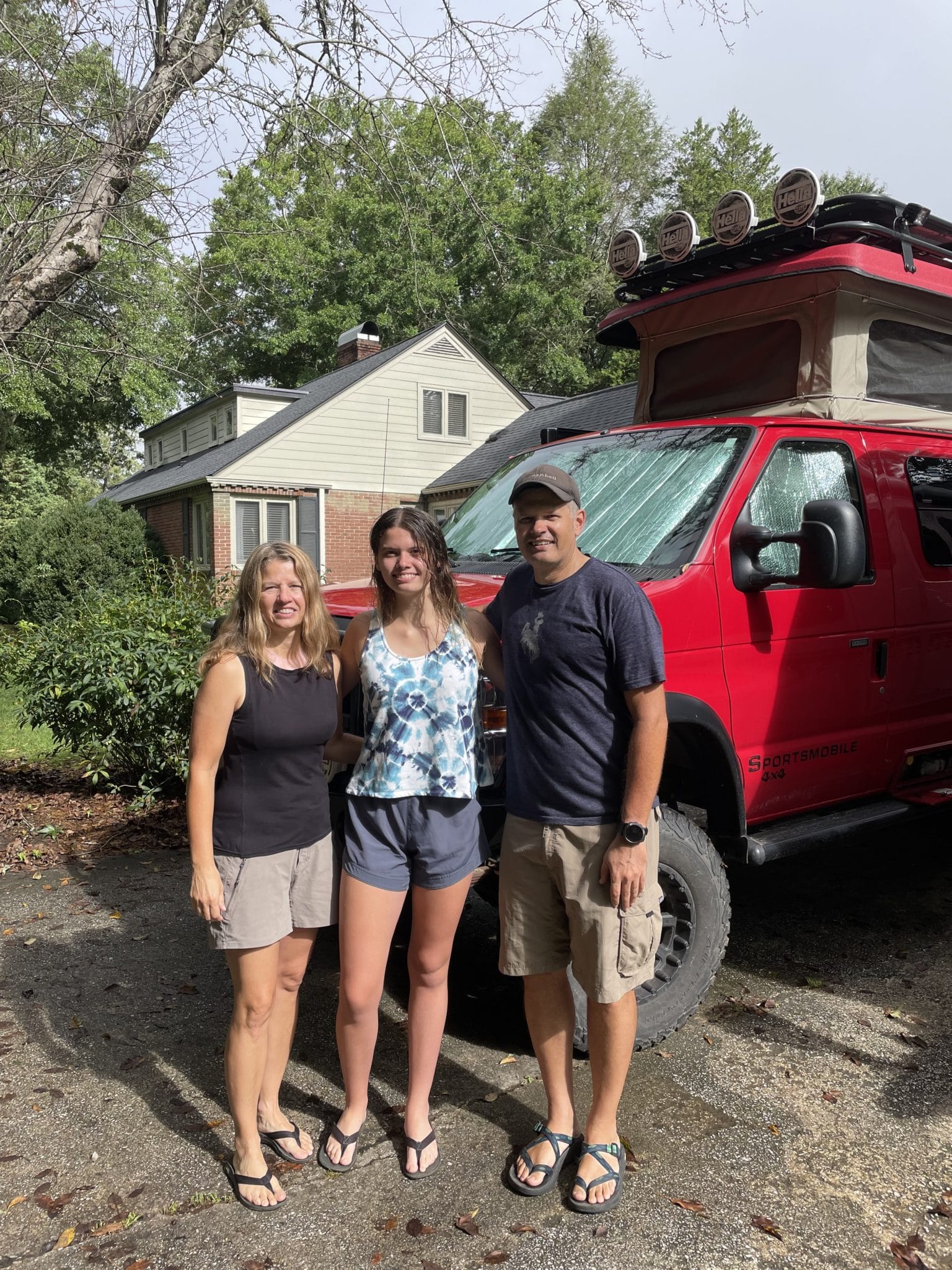 When Brevard College student Alexa Jennings set out to camp with her family at Davidson River campground early this week, she had no idea she would end up camping in Brevard College President David Joyce's backyard the night before student check-in.
President Joyce and his wife, Lynne, were at home watching the news on Tuesday night when they saw a news story on WLOS about a family who had to evacuate their campsite due to flash flooding in the area. The news anchor was interviewing a woman who said that she was a Brevard College student and was in the area for student check-in. Due to the closure of their campground, she and her family were planning to camp in a parking lot.

When President Joyce and Lynne heard Alexa say she was a Brevard College student here for check-in, Lynne said "Oh no! She's not staying in a parking lot. We are going to find her!" President and Ms. Joyce jumped up off the couch and into their Jeep. The search for Alexa and her family had begun.
Meanwhile, after Alexa finished the interview and checked her phone, she said, "I just got a text from the President!" President Joyce and Lynne invited them to move their camping set-up to the backyard of the President's house on campus. They were able to move to safety and take hot showers before moving Alexa into her residence hall on Wednesday. Patrick and Angie checked with the campground late Wednesday to see if they could safely move back to camp. The campground informed them that a tree had fallen across their campsite.
The college president and his wife come to the rescue of a new student and their family. That's the spirit of Brevard College.