Sustainable Agriculture Program
The Sustainable Agricultural Program at Brevard College provides you with a comprehensive environmental science perspective to address global agricultural and environmental issues. You'll have the opportunity to explore agricultural production and the environmental, economic, and social aspects of sustainable food systems.
Brevard College offers the only approved North Carolina Teaching Certification in Agriculture Education in Western North Carolina that is approved by the Department of Public Instruction. Our experiential education mission means that you get to apply what you're learning to real-life projects through internships and field experiences, employing sustainable solutions to agricultural challenges.
Brevard Students graduate with a strong environmental ethic and are prepared for a wide variety of careers in environmental management, advocacy, teaching, and graduate and other professional programs.
What you'll experience in the Sustainable Agriculture program
Make the world your classroom and apply your studies through hands-on field studies and research.

Develop the critical thinking skills you need to address a wide variety of globally important topics.

Gain applicable experience that prepares you to succeed in and outside of the classroom by applying fundamental studies to modern-day challenges.

Work one-on-one with dedicated professors who are there to help you succeed. Our average class size is 15 students so faculty can give you the individual attention that you need.

Study local agricultural practices and learn the traditional

small to mid-scale diversified operations in the region.
Career Opportunities
Work as an agricultural educator in the North Carolina public school system.

Pursue a career in extension and outreach in agriculture and resource conservation organizations

Sustainable agricultural engineering

Sustainability consultant

Help manage and run agricultural operations

Become involved in agriculture advocacy through one of many non-profit organizations promoting agricultural sustainability and resilience

Continue your studies in graduate school
MAJORS, MINORS, AND CERTIFICATIONS
As a Sustainable Agriculture student, you will earn a B.S. degree in Environmental Studies with a concentration in Sustainable Agriculture. Other concentrations include the Environmental Studies Science Concentration and the sustainability concentration.
North Carolina Teaching Certification in Agriculture Education: Agriculture Education students complete both the B.S. degree in Environmental Studies with a concentration in Sustainable Agriculture and the North Carolina Teaching Certification in Agriculture Education.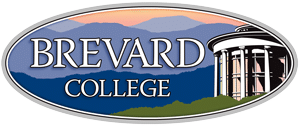 Brevard College is consistently recognized as one of the best liberal arts colleges. The College's focus on experiential learning, small class sizes, and location the mountains of Western North Carolina near Asheville makes Brevard a top choice college for students around the world.
Brevard College, One Brevard College Drive, Brevard, NC 28712 | 1-828-884-8332
This institution is an equal opportunity provider.