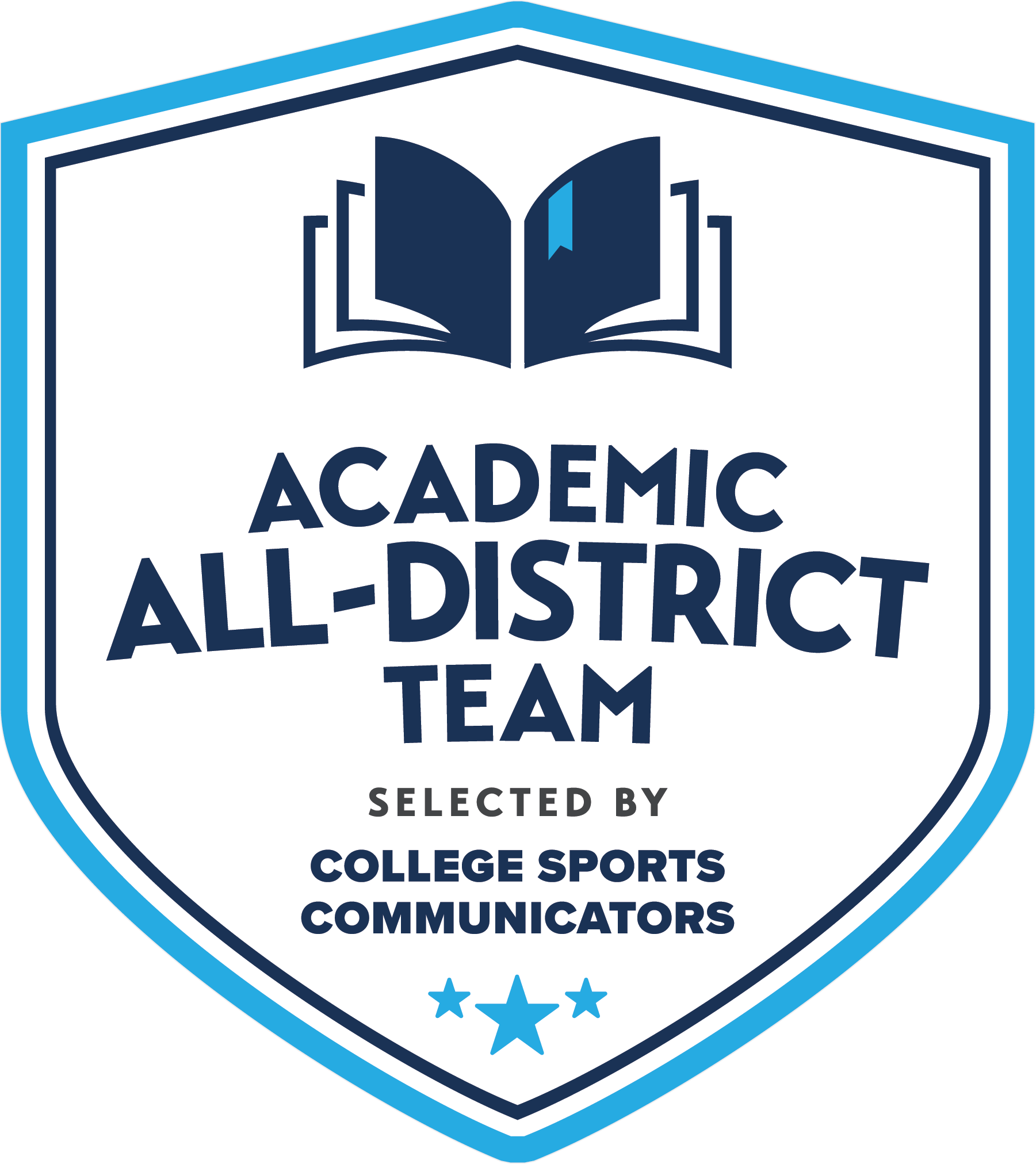 BREVARD, N.C. – A program-best three student-athletes from the Brevard College volleyball team have been named 2022 Academic All-District performers, selected by College Sports Communicators (formerly CoSIDA). Brevard College Volleyball's Bailey Lance, Kaitlyn Pressley and Grace Pukas were all named to the Academic All-District team for the Fall 2022 season. All three Tornado volleyball student-athletes now advance to the ballot for the 2022 CSC Academic All-America team.
The Academic All-District team is part of the Academic All-America program that has been honoring outstanding academic and athletic achievement by student-athletes throughout the landscape of college sports since 1952. The Volleyball Academic All-America teams will be announced in December.
Lance is a junior defensive specialist from Mills River, North Carolina who is majoring in Childhood Education. Lance played in all 27 matches for Brevard in 2022, leading the Tornado defense with 385 digs on the season. Six times this season, Lance recorded 20 or more digs with two 30-plus dig performances.
Pressley is a junior setter and right-side hitter majoring in Health Science from Brevard, North Carolina. The versatile Pressley registered 239 kills, 371 assists and 193 digs this season. Twice in 2022, she recorded the rare "triple-double" with double-digit kills, assists and digs in a single game.
A native of Valrico, Florida, Pukas was BC's only senior on the 2022 roster. Majoring in Exercise Science, Pukas was a valuable part of the Brevard volleyball program over her four years as a setter who registered 194 assists and 35 service aces in her career.
The 2022 Academic All-District Volleyball teams, selected by College Sports Communicators, recognize the nation's top student-athletes for their combined performances on the field and in the classroom. The CSC Academic All-America program separately recognizes soccer honorees in four divisions — NCAA Division I, NCAA Division II, NCAA Division III and NAIA.
The Division II and III CSC Academic All-America programs are partially financially supported by the NCAA Division II and III national governance structures to assist CSC with handling the awards fulfillment aspects for the 2022-23 Divisions II and III Academic All-America programs. The NAIA CSC Academic All-America program is partially financially supported through the NAIA national office.
For more information about CSC Academic All-District and Academic All-America Teams program, visit AcademicAllAmerica.com.
To follow the latest news and updates surrounding Brevard College Athletics, follow the Tornados on Twitter and Instagram @bctornados, subscribe to 'Brevard College Tornados' on YouTube, and follow 'Brevard College Athletics' on Facebook. In addition, follow 'brevardcollege' on Flickr for photos from Brevard College events.