"Price" and "costs" are two very different things at Brevard College!
You'll see our prices below.
On average, students pay approximately $22,000 per year to attend Brevard College thanks in part to Brevard's generosity.
Your "costs" will vary depending on your eligibility for Brevard College, state, and federal financial aid.
Over $10,000,000 in financial aid is awarded annually to Brevard College students.
2018-19 Brevard College Price
Tuition: $28,400
Room and Board: $10,400
Fees: $1,850**
  Total: $40,650
Room and Board figures include a standard room and a 14-meal-a-week plan. Athletics, insurance, and book fees are separate where applicable scholarships and grants are available.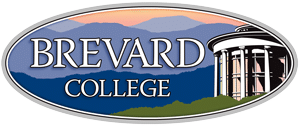 Brevard College is consistently recognized as one of the best liberal arts colleges. The College's focus on experiential learning, small class sizes, and location the mountains of Western North Carolina near Asheville makes Brevard a top choice college for students around the world.
Brevard College, One Brevard College Drive, Brevard, NC 28712 | 1-828-884-8332
This institution is an equal opportunity provider.