Ways to visit Brevard College:
Brevard College
Schedule Your Visit!
Brevard College invites you and your family to register for an upcoming event. We also accommodate personal visits if you'd prefer to experience Brevard at your own pace.
Large or small, we can tailor a campus visit experience that meets the needs of you and your group. A group visit typically includes an information session about the college, a campus tour, and lunch. We can add to (or subtract from) this schedule if you'd like.
Please contact Autumn Miller, Assistant Director of Campus Visit Experiences & Admissions Counselor, at millerbr@brevard.edu or call 828.641.0641, and let Autumn know when you'd like to visit, what time, and what you'd like to experience on campus.
Visit Brevard College
Upcoming Visitation Day
Register now for Visitation Day on Monday, January 15 (MLK Holiday)! Tour campus, learn about financial aid opportunities, and speak with current students!
You can also visit Brevard on a day that meets your needs!
Experience the Campus
Tour Brevard College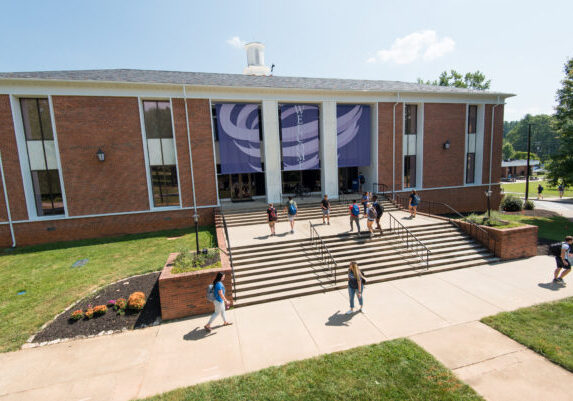 See Yourself Here
Brevard College Campus Map
Explore the interactive Campus Map to discover the on-campus opportunities available to you! View residence halls, facilities, athletics fields, and more!
We're here to help!
Let us help you plan your campus experience! Brevard College is located in The Land of Waterfalls and is surrounded by national and state forests. We can tailor a visit experience that meets your needs and expectations!
We also love large groups!
Contact the Admissions Office at 828.641.0641 or admissions@brevard.edu, if we can help you in any way.
Assistant Director of Campus Visit Experiences & Admissions Counselor:
Become Part of the Brevard Community
Apply for Admission
The application is free! You can also apply test optional, and you'll receive immediate scholarship consideration!
Brevard is affordable!
Full-Tuition Scholarships
Compete for a Full-Tuition and other scholarships at a Scholarship Competition on Saturday, December 9! The deadline to apply is Monday, December 4!
Committed to Your Success
One-on-one approach to student success.
Academic Experiences that Prepare you for your career
Learn about your major!
A relationship-rich, experiential approach to learning will prepare you for whatever you want to do.