Apply for Scholarships & Aid
Your application for admission serves as your scholarship application.
When we receive your application for admission, your Admissions Counselor, a Brevard College alumni and expert in admissions, scholarships, and financial aid, will contact you regarding your admissions decision and scholarship eligibility.
Scholarships strongly favor students with a 2.5 to 3.2 Grade Point Average (GPA) and SAT score between 1050 and 1150 (Math and Reading) or an ACT composite score of 21.
If you don't think your SAT or ACT scores accurately represent your academic abilities, apply Test Optional.
The Yellow Ribbon Program:
Brevard College welcomes Veterans! If you qualify for VA benefits, your out-of-pocket costs to attend Brevard College may be comparable to that of a public college or university. As a participant in the Yellow Ribbon Program, Brevard College commits up to $5,000 per year in funds to eligible veterans.
Please contact us to learn more about the school, scholarships, and the enrollment process. The certifying official is located in the Registrar's Office and may be reached by phone at 1 (800) 527-9090.
Questions?
Please contact the Admissions or Financial Aid office at (828) 884-8332 or contact one of the individuals below:
OF STUDENTS RECEIVE
FINANCIAL AID
OUT-OF-STATE TUITION CHARGES
AVERAGE ANNUAL COST AFTER FINANCIAL AID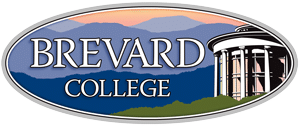 Brevard College is consistently recognized as one of the best liberal arts colleges. The College's focus on experiential learning, small class sizes, and location the mountains of Western North Carolina near Asheville makes Brevard a top choice college for students around the world.
Brevard College, One Brevard College Drive, Brevard, NC 28712 | 1-828-884-8332
This institution is an equal opportunity provider.