The James Addison Jones Library is front-and-center as visitors enter campus, a testament to Brevard's commitment to knowledge and learning. But the J.A. Jones Library is more than a warehouse of books and information. It is a vibrant and active learning center where students collaborate or work independently, discovering new ideas and building a deeper understanding of classroom content.
Library highlights include:
New furnishings and technology to support study and experiential projects.
Friendly librarians and staff to help students succeed.
Modern collections including over 300,000+ ebooks (and 50,000 print books), 25,000+ streaming video and audio resources, 36,000+ journal titles, and the ability to borrow from other libraries worldwide. Electronic resources always available from the library website, on or off campus.
Equipment check-out for work and fun: GoPro cameras, laptops and tablets, Eno hammocks, and more.
Access resources and find out more about the library by following the links below: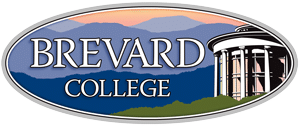 Brevard College is consistently recognized as one of the best liberal arts colleges. The College's focus on experiential learning, small class sizes, and location the mountains of Western North Carolina near Asheville makes Brevard a top choice college for students around the world.
Brevard College, One Brevard College Drive, Brevard, NC 28712 | 1-828-884-8332
This institution is an equal opportunity provider.