Accreditations & Memberships
Official Accreditations
Brevard College is accredited by the Southern Association of Colleges and Schools Commission on Colleges to award baccalaureate degrees. Contact the Commission on Colleges at 1866 Southern Lane, Decatur, Georgia 30033-4097 or call 404-679-4500 for questions about the accreditation of Brevard College.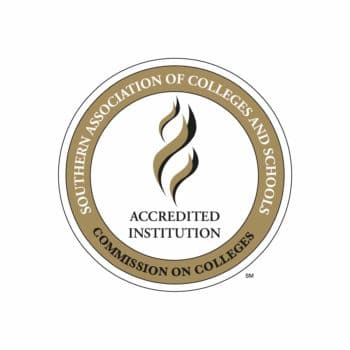 The University Senate of The United Methodist Church accredits Brevard College to award degrees at the baccalaureate level, and Brevard College is an accredited institutional member of the National Association of Schools of Music.
All teacher education programs are accredited by the North Carolina Department of Instruction.
Brevard College's
Music Department
is an Accredited Institutional Member of the National Association of Schools of Music (NASM), 11250 Roger Bacon Dr., Suite 21, Reston, VA 20190-5248
Memberships
American Association of Collegiate Registrars and Admissions Officers
American Association of University Women
American Canoe Association
American College Testing Program
American Counseling Association
American Library Association
American Mountain Guides Association
Appalachian College Association
Association of Governing Boards of Universities and Colleges
Association of Outdoor Recreation and Education
Association for Experiential Education
Carolina Consortium
Carolinas Association of Collegiate Registrars and Admissions Officers
College Art Association
College Entrance Examination Board
Council for Higher Education, The United Methodist Church
Council for Higher Education, Western North Carolina Conference
Council of Independent Colleges
Foundations in Art: Theory and Education
Independent College Fund of North Carolina
International Mountain Bike Association
Lyrasis
Mathematical Association of America
Mid Atlantic Library Alliance
Midwestern State University Study Abroad Consortium
Music Library Association
National Association for Campus Activities
National Association for College Admissions Counseling
National Association of College and University Business Officers
National Association of Independent Colleges and Universities
National Association of Schools and Colleges of The United Methodist Church
National Association of Schools of Music
National Association of Student Financial Aid Administrators
National Association of Student Personnel Administrators
National Collegiate Athletic Association
North Carolina Academy of Science
North Carolina Association of Colleges and Universities
North Carolina Association of Student Financial Aid Administrators
North Carolina Center for Independent Higher Education
North Carolina Independent Colleges and Universities
North Carolina Libraries for Virtual Information (NC LIVE)
Reacting to the Past Consortium
Southeastern Association of Housing Officers
Southeastern College Art Conference
Southeastern Theatre Conference
Southern Association of College Admissions Counselors
Southern Association of Colleges and Schools Commission on Colleges
Southern Association of Collegiate Registrars and Admissions Officers
Southern Association of Student Financial Aid Administrators
USA Cycling
Wilderness Education Association