Is Brevard College right for you?
Apply now and visit campus!
Many prospective students recognize immediately that Brevard College offers more than just a traditional education.
A distinctive approach to teaching and learning that combines knowledge with action, a friendly and challenging faculty, and a campus culture that values knowledge and experience create a campus culture like no other.
Brevard College challenges you in small classrooms and provides countless opportunities for you to learn by doing. You will not only earn your degree. You will earn an experiential resume full of projects you have completed, research you have conducted, and internships you have completed.
Brevard College accepts the HiSET and GED exams. Beyond these exams, however, you must still meet Minimum Course Requirements (MCRs) (either from partial high school transcripts or college courses). You are exempt from MCRs if you are at least 21 years of age or have 30 transferable college hours.
For complete Brevard College Admissions policies, please see our course catalog.
FIRST YEAR
STUDENTS
ENROLLED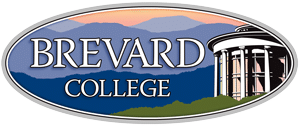 Brevard College is consistently recognized as one of the best liberal arts colleges. The College's focus on experiential learning, small class sizes, and location the mountains of Western North Carolina near Asheville makes Brevard a top choice college for students around the world.
Brevard College, One Brevard College Drive, Brevard, NC 28712 | 1-828-884-8332
This institution is an equal opportunity provider.