Welcome Home, Alumni!  Two years or four; Weaver, Rutherford, or Brevard College; Athlete, Scholar, Artist – this special place in the mountains - Brevard College - is your home and you will always have a place here.
Alumni have an important role to play in the life of Brevard College as boosters, donors, volunteers, networkers, mentors, and lifelong friends.  The alumni office is here to help more than 10,000 alumni connect to each other and to the College through volunteer and philanthropic opportunities and regional and special events – especially the annual Homecoming Celebration.
We hope you will visit, call, or write soon! alumni@brevard.edu or 828-884-8218. Also, follow us on
Facebook and Instagram for information on happenings in your area and on campus.
Alumni Office Contacts
Reach out to our staff to address any of your alumni comments, concerns, or questions.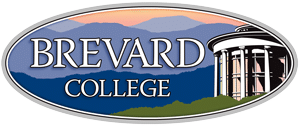 Brevard College is consistently recognized as one of the best liberal arts colleges. The College's focus on experiential learning, small class sizes, and location the mountains of Western North Carolina near Asheville makes Brevard a top choice college for students around the world.
Brevard College, One Brevard College Drive, Brevard, NC 28712 | 1-828-884-8332
This institution is an equal opportunity provider.