The program runs from July 8 through July 13, 2019.
Brevard College, in association with the Brevard Music Center, invites High School choral singers to attend a one-week intensive workshop at the Brevard Choral Institute this summer.
This will be a unique opportunity to perform great music in an unforgettable setting. Participants will attend professional concerts, sit in on rehearsals, and perform as a chorus with a select student orchestra from the Brevard Music Center.
In addition to performing outstanding choral repertoire, students will take classes in musicianship, movement, diction, audition techniques, and have the opportunity to participate in several masterclasses.
A unique selection of extracurricular activities will allow students to take full advantage of our forest surroundings. Students will develop leadership skills, enjoy beautiful scenery, and create bonds with one another that will last a lifetime. The cost is $550.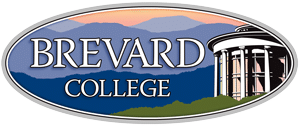 Brevard College is consistently recognized as one of the best liberal arts colleges. The College's focus on experiential learning, small class sizes, and location the mountains of Western North Carolina near Asheville makes Brevard a top choice college for students around the world.
Brevard College, One Brevard College Drive, Brevard, NC 28712 | 1-828-884-8332
This institution is an equal opportunity provider.