Campus Safety's goal is to provide a safe, welcoming, and comfortable environment for Brevard College residents and visitors. Campus security is on-site 24 hours a day, 7 days a week and available to assist students in the event of health crises, fire, or other threats to personal safety. Call boxes that dial directly to Campus Safety are located throughout the campus.
Contact Campus Safety
You can contact Campus Safety 24 hours a day, 7 days a week.
24-hour Safety Line:  (828.577.9590)
Director of Safety, Security, and Risk Management: (828.884.8381)
Location: Stamey Hall, second floor
Campus Safety Services
Fire safety
Personal emergencies
Health crises
Lost and found items
Parking
Crime Statistics & Fire Safety Report
Emergency Call Boxes
We have call boxes located on our campus to increase the security of our residential students. The call boxes dial directly to Campus Safety and can be traced to the location of that call box.
Vehicle Registration and Parking
All Brevard students are required to have a valid parking permit for each year they are enrolled. Click on the links below for more information, fees, and deadlines.
Students should not park in the grass, along curbs, or in any space designated as Faculty, AD, Clinic, Visitor, Guest, Security, or Facilities.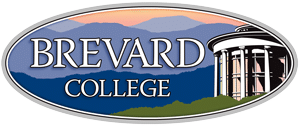 Brevard College is consistently recognized as one of the best liberal arts colleges. The College's focus on experiential learning, small class sizes, and location the mountains of Western North Carolina near Asheville makes Brevard a top choice college for students around the world.
Brevard College, One Brevard College Drive, Brevard, NC 28712 | 1-828-884-8332
This institution is an equal opportunity provider.