Counseling services at Brevard College assist in ensuring the safety of students—physically, mentally, and emotionally—while providing opportunities for growth and development in their personal, academic, and professional pursuits. Experienced staff are available in the Stamey Wellness Center to help students with concerns like: academic pressures or difficulties, depression, low self-esteem, stress and/or anxiety, eating problems, substance abuse, loneliness, relationships, dating and sex, and career decisions. Counselors can also refer students toward community resources such as support groups, other professional counselors, and treatment programs. All interactions with counseling services are free and confidential.
Counseling Resources
Individual counseling
Emergency crisis counseling
Mediation services
Career and personality assessment
Campus presentations
Community education and awareness programs
Referrals to community resources such as support groups, other professional counselors, treatment programs, and assessment
Location & Appointments
Counseling services are located upstairs in the Stamey Wellness Center.
Individual sessions are usually scheduled on a weekly basis for 50 minutes each, Monday through Friday, from 9 to 5:30.
For crisis or emergency situations after hours or on weekends, contact your Resident Assistant or Campus Safety.
Master level interns from local universities are also available to provide counseling support. We want to get to know you personally and help you navigate difficult college transitions by supporting, encouraging, and listening to you. All counseling services are free and confidential for any Brevard student.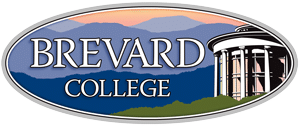 Brevard College is consistently recognized as one of the best liberal arts colleges. The College's focus on experiential learning, small class sizes, and location the mountains of Western North Carolina near Asheville makes Brevard a top choice college for students around the world.
Brevard College, One Brevard College Drive, Brevard, NC 28712 | 1-828-884-8332
This institution is an equal opportunity provider.