Distinguished Gallery Nomination Form
The Brevard College Alumni Advisory Board has a long standing tradition of awarding the Distinguished Alumni and Distinguished Faculty Awards. These awards are given to a select and noteworthy group of Brevard College alumni and faculty who are making a significant difference in their community, profession, and the world. Members of the Gallery of Distinguished Alumni/Faculty bring honor and respect to Brevard College by living out its motto, "Learn in Order to Serve." In preparation for the selection of these awards the Alumni Board is requesting the input of all Alumni. Please fill out the following form.
Student to Waterfall Ratio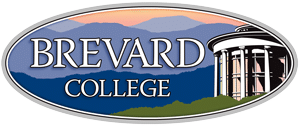 Brevard College is consistently recognized as one of the best liberal arts colleges. The College's focus on experiential learning, small class sizes, and location the mountains of Western North Carolina near Asheville makes Brevard a top choice college for students around the world.
Brevard College, One Brevard College Drive, Brevard, NC 28712 | 1-828-884-8332
This institution is an equal opportunity provider.