Faculty Spotlights & Academic Life at Brevard 
Brevard College professors are highly engaged in the classroom and within the wider academic community. Faculty are active scholars within their academic fields and are masters of making their highly-specialized knowledge accessible to the students.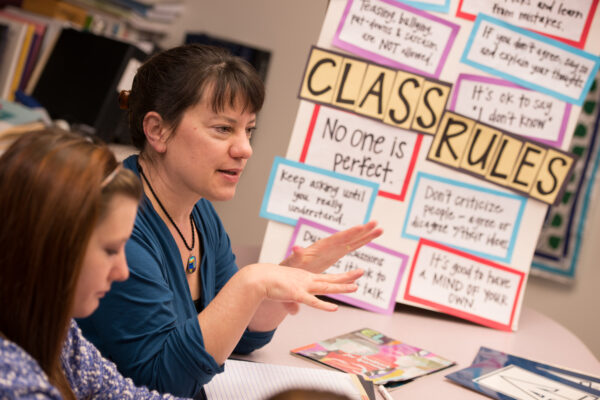 These three Brevard College educators recently collaborated on the creation of a chapter in Inquiry-Based Learning for the Arts, Humanities, and Social Sciences: A Conceptual and Practical Resource for Educators. They provide an in-depth look at Brevard's unique Teacher Licensure Program from three points of view, explaining why inquiry-based teachers need a practical understanding of constructivist theory when facing the realities of the 21st-century classroom, and asserting the importance of hands-on field experience within diverse community partnerships.
Associate Professor of Ecology and Environmental Studies Dr. Robert Cabin collaborated with Art major Ashley Lowe to create and publish What We Eat and Why It Matters. In his agroecology class, Dr. Cabin and his students explored the question "what should we eat and why does it matter?" through readings, labs, movies, and field trips to local small farms. After students produced their final projects, Cabin worked with student Ashley Lowe to publish her photography and his research in an environmental journal in 2015.
In 2013, Cabin published his book Restoring Paradise: Rethinking and Rebuilding Nature in Hawaii. The publication explores the relationship between humans and nature through the lens of ecological restoration in Hawaii, and investigates the challenges and opportunities associated with preserving and restoring Hawaii's remaining biological diversity.
Dr. Cabin teaches environmental studies and issues, ecology, and agroecology, and is actively involved in promoting more sustainable practices within and beyond the greater Brevard College community.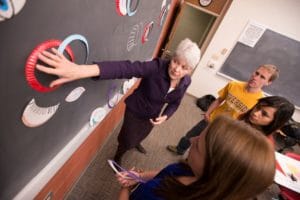 Professor of  Religious Studies Dr. Mary Bringle was awarded a prestigious Louisville Institute Sabbatical Grant for Researchers.  Bringle's award is one of only 10 such grants conferred in Spring 2014 to recipients from institutions from across the country, including Yale, Duke, Emory, Notre Dame and the New York Theological Seminary. She is the only scholar selected from a small private college this year, and will use her award to write a book on envy. Dr. Bringle teaches philosophy, religion, and gender studies, and has published multiple other volumes.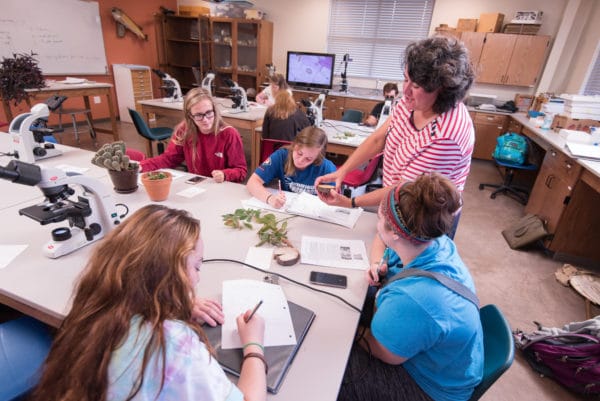 Division of Science and Mathematics Chair Dr. Jennifer Frick-Ruppert published her book Waterways: Sailing the Southeastern Coast in 2014. In her book, Dr. Frick-Ruppert combines insights from ecology and sailing to document the environmental changes and interactions of plants and animals found while she and her husband sailed from Charleston, S.C., to Palm Beach, Fla., and across the Gulf Stream to the Bahamas. Dr. Frick-Ruppert teaches biology, biodiversity, ecology, and environmental studies. She has also published Mountain Nature: A Seasonal Natural History of the Southern Appalachians, which was a finalist for the Phillip Reed Memorial Award for Outstanding Writing on the Southern Environment.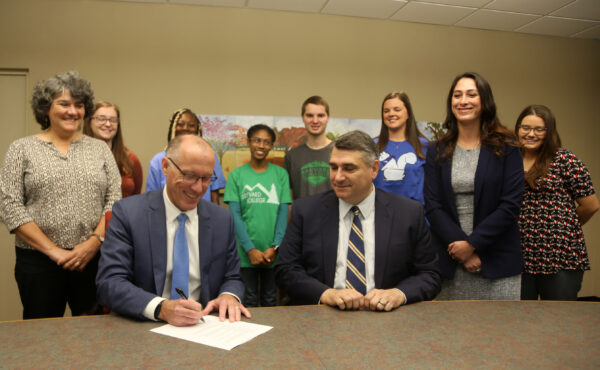 Students and representatives from Brevard College joined representatives from Appalachian School of Law for the signing of a preferred admissions agreement to Appalachian School for Law for Brevard College students.…