Greetings from Alumni Board President,
Jenny Munro '67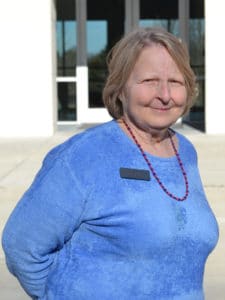 Welcome home to Brevard College!
It is an honor to serve as your president of the Alumni Association Board and to help all alums stay connected to the College. Many different events and activities occur throughout the year and you are invited to attend and participate in any of them. Know what's going on with the alumni through the Alumni section on BC's website, or the Alumni Page on Facebook.  Also, stay tuned for communications that will help keep you updated on Homecoming and other alumni events, held both on campus and at various locales where our alumni live and work.
If you are interested in hosting or helping with an alumni gathering in your region, please let me know or get in touch with the Alumni Affairs and Development Office. It's great fun to meet and mingle with alumni. These gatherings also can serve as a good networking tool to help further your career.
Thank you to all the alumni that have supported BC in the past! I hope we will all make a commitment to support our alma mater this year. It's vital for all of us who graduated from this institution to work together to make it stronger every single year. Also, consider advising young people who are making decisions on where to attend college that Brevard College will give them life-changing experiences and a strong education.
Please, don't hesitate to reach out and get connected!
Jenny Munro  '67
jennymunro@yahoo.com
116 Fairview Place
Greer, SC 29651
864-908-6148 or 864-469-3113
Undergraduate Teaching
U.S. News and World Report