You don't have to be a committed athlete to stay active and have fun at Brevard College. Intramurals are a great way to get some exercise, meet new people, and develop teamwork and leadership. Participate in recurring leagues or just sign up for a one-day tournament. If your favorite game isn't represented, the student engagement staff will help you get it started.
Intramural Sports Offered at Brevard
Includes recurring leagues and one-day tournaments
Flag Football
Ultimate Frisbee
Indoor Soccer
Floor Hockey
Basketball
Dodgeball
Kickball
Volleyball
Don't see your sport? We encourage you to contact Campus Life for suggestions.
How to Organize a Team
Many one-day tournaments (like kickball) don't require a full team. You can participate individually.
Form a team and select a team captain.
Your captain will register your team by filling out a form provided by Campus Life. Look out for registration dates via Campus Life e-mails, posters, and advertisements.
Your captain will attend a captain's meeting at the beginning of the league. The meetings will be announced via Campus Life e-mails, posters, and advertisements.
Your captain will receive a team schedule and rules through e-mail.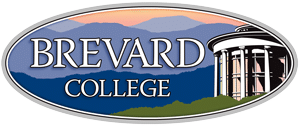 Brevard College is consistently recognized as one of the best liberal arts colleges. The College's focus on experiential learning, small class sizes, and location the mountains of Western North Carolina near Asheville makes Brevard a top choice college for students around the world.
Brevard College, One Brevard College Drive, Brevard, NC 28712 | 1-828-884-8332
This institution is an equal opportunity provider.