Brevard College is committed to providing the medical services necessary to maintain a healthy campus community. A registered nurse can be found on campus in the Stamey Wellness Center for 20 hours a week to assist sick students (no appointment necessary) and to help them prevent illness. We've also developed a partnership with Sisters of Mercy Urgent Care, here in Brevard, so that our students can get a referral to local health care professionals as quickly as possible.
Health Center Resources
No appointment necessary
Can provide common medications
Can make appropriate referrals to the Transylvania County Department of Public Health or other appropriate medical facilities
On Campus Nurse Hours:
Tuesday 8:00

AM

- 4

PM

Thursday 8:00

AM

- 4:30

PM
For crisis or emergency situations after hours or on weekends, please contact your Resident Assistant or Campus Safety at (828) 577-9590 (24-hour Safety Line).
Sisters of Mercy Urgent Care Resources
Providing Weekend Care for BC Students:
Family Practice connected to Urgent Care for Primary Care

No appointment necessary

Easy Access – located a quarter mile from Brevard College

Reasonable fees

Commitment to serve Brevard College students, faculty and staff

Wellness programming and information

On-site medication and prescription refills (in some cases)

Open five days a week (closed Tuesdays and Sundays) with a fully licensed staff available

State of the art facilities with technology that allows for immediate evaluation and treatment 
Hours:
Monday: 9 AM - 4 PM
Tuesday: Closed
Wednesday: 9 AM - 4 PM
Thursday: 9 AM - 4 PM
Friday: 9 AM - 4 PM
Saturday: 10 AM - 4 PM
Sunday: Closed
22 Trust Lane
Brevard, NC 28712

(828) 883-2600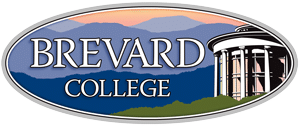 Brevard College is consistently recognized as one of the best liberal arts colleges. The College's focus on experiential learning, small class sizes, and location the mountains of Western North Carolina near Asheville makes Brevard a top choice college for students around the world.
Brevard College, One Brevard College Drive, Brevard, NC 28712 | 1-828-884-8332
This institution is an equal opportunity provider.