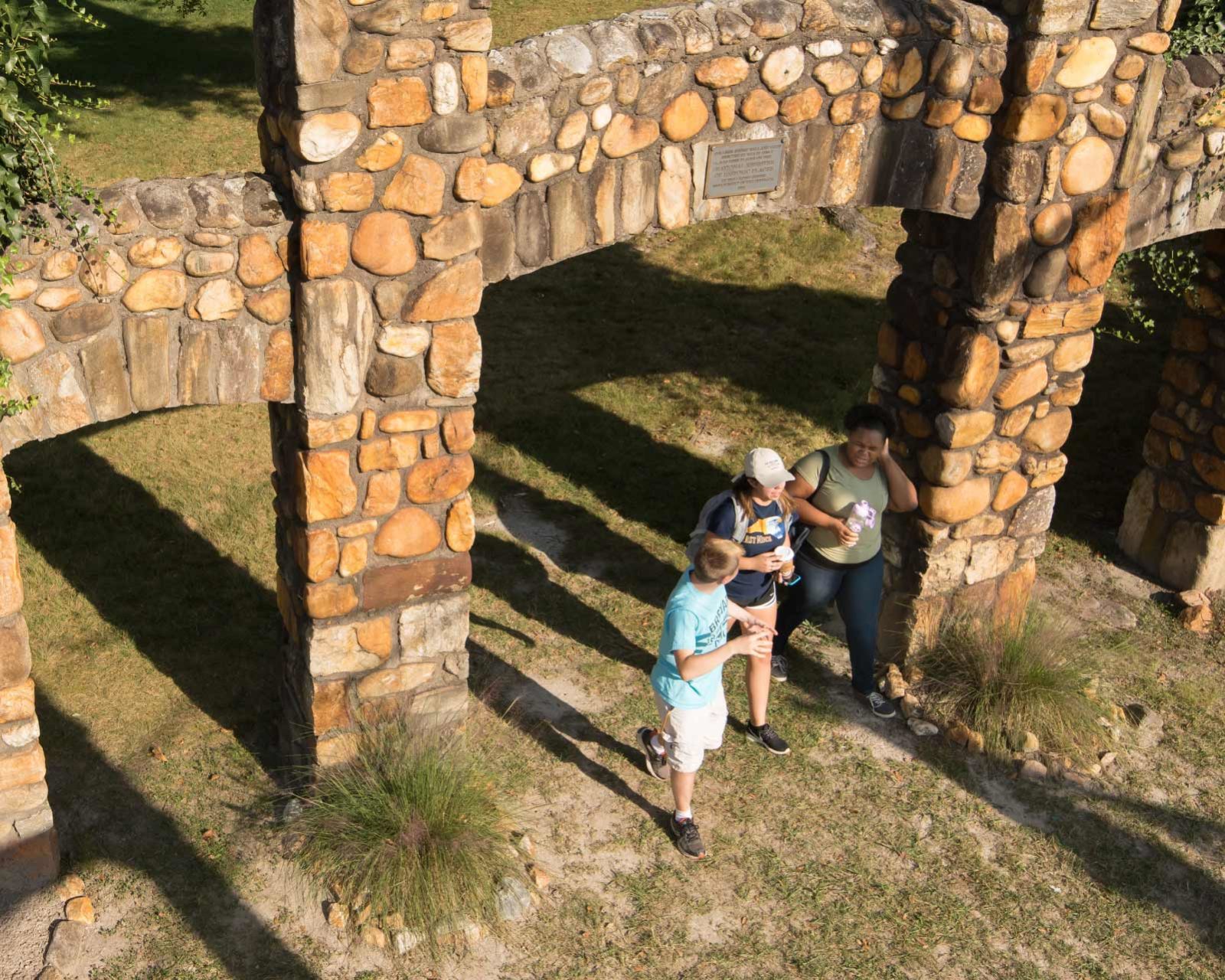 Steve and Darlene Robinson, parents of Shanté Nichole McKoy, established two Brevard College scholarships in their daughter's memory in hopes that her legacy will live forever. Brevard College Alumna Shanté Nichole McKoy graduated in 2004 with a Bachelor of Arts in Music with an emphasis in Jazz.
While at Brevard College, Shanté was very active in the music program and played bass saxophone in both the concert and jazz bands. Jamie Warren, a classmate of Shanté's and current Instructor of Jazz Studies at Brevard College, recalls:
"When Shanté came to Brevard College, the saxophone studio was thriving. Dr. Jon Gudmundson had been building it and recruiting for years. As we (mostly music majors, among others) got to know her, and witness her musicality and technique develop at what seemed like a meteoric rate, we quickly realized she was a rare human being." 
Born in Winston-Salem, N.C. on October 8, 1981, Shanté's childhood was filled with music and dance. A variety of music always played in her home, from Miles Davis to Michael Jackson. She also participated in tap, ballet and gymnastics. Her first instrument of choice was the guitar, and then she moved on to keyboards.
In sixth grade, Shanté joined the school band and was introduced to the saxophone. It was love at first sound. Shanté later attended Glenn High School where she joined the marching and concert bands. It was during high school that Shanté discovered she had perfect pitch.
Shante went on to receive several music awards which included: an All County Band Honors Award, the John Philip Sousa Award, and the Semper Fidelis Award for Musical Excellence. In 2013 she was named Forsyth County Female Musician of the year.
Shanté passed away unexpectedly in February 2014 from a brain aneurysm. Just before Shanté's death she posted on Facebook "I'm taking the limits off because at the end of the day, I do have a voice that deserves to be heard…"
Jamie further reflects on his friendship with Shanté:
"Reflecting on my time at Brevard College, it was Shanté as a person that I remember most. She was warm, inviting, always had a smile and a kind word, and she had courage and a spirit about her that brought out the best in people. It was contagious beyond any meaning of the word. I think about her often, and those who knew her will always have a sad moment of reflection at her passing, but will no doubt remember her fondly. From time to time I try and recreate a small piece of the puzzle, to remember something she said or did, or an event, and it makes me sad that she is gone. I tell my students to respect each other, that love is the only answer, to take risks, and have faith. I think Shanté would agree."  
Prior to her death, she was producing a CD of her jazz music. The Robinsons plan to release Shanté's CD in early November. It will be available at the King's Creek Bookstore on the Brevard College campus, and all proceeds will benefit the Shanté Nichole McKoy Endowed Scholarship.
The Shanté Nichole McKoy Endowed and Annual Scholarships are being established to provide financial support to deserving students attending Brevard College. The recipients must be full-time student(s), demonstrate financial need, and be instrumentalists in the music program.
If you would like to make a donation in memory of Shanté or to receive more information on the Shanté Nichole McKoy Scholarship Funds please contact Autumn Weil at the Office of Philanthropic Development at Brevard College; 828.884.8233 or write Brevard College, One Brevard College Drive, Brevard, NC 28712.