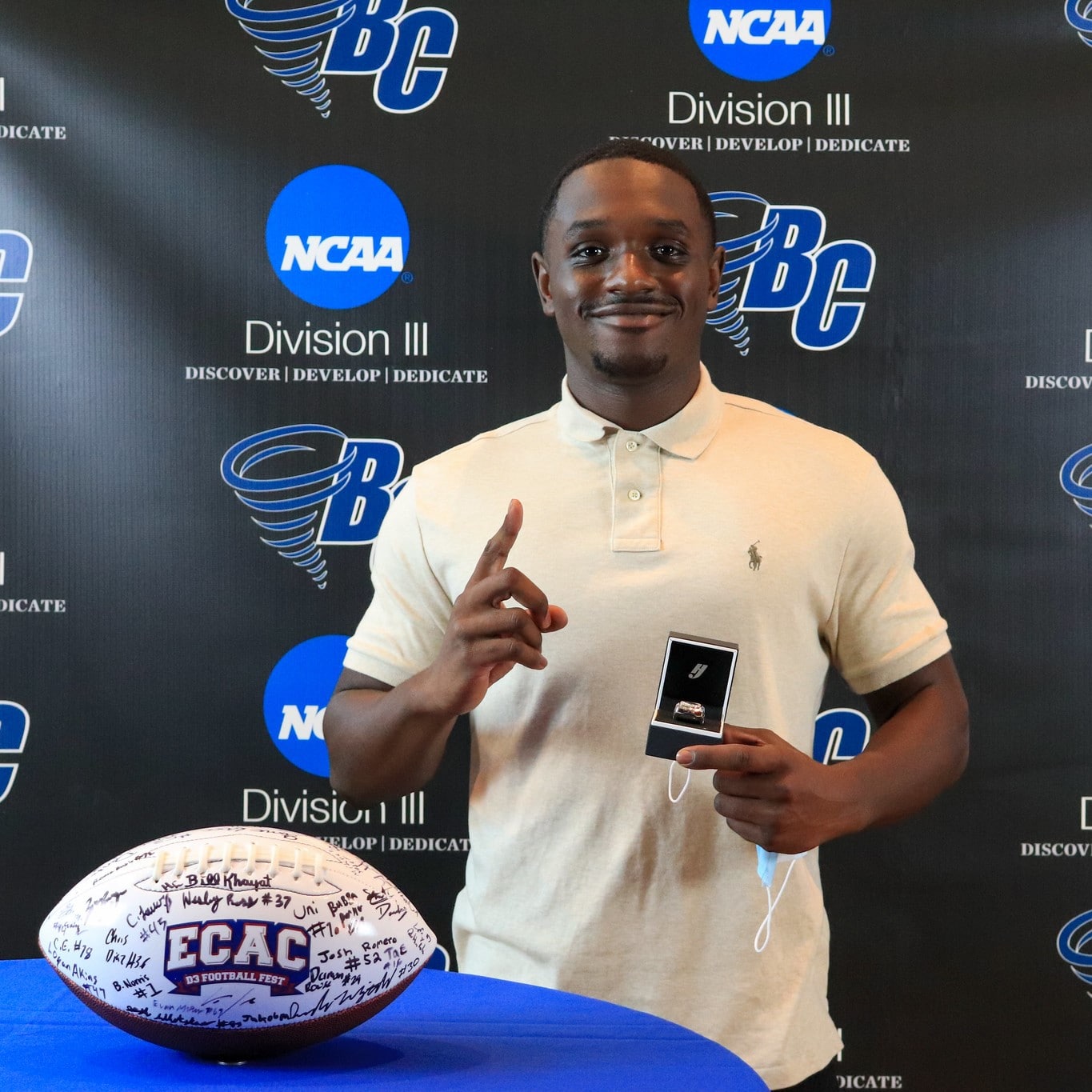 The Brevard College Department of Athletics held a socially-distanced ring ceremony earlier this week where the 2019 ECAC Scotty Whitelaw Bowl champion BC Football team, the BC Cheerleading team, coaches, and administration received their championship rings at the Porter Center on the campus of Brevard College.
The special ceremony celebrated the 2019 Brevard College Football team who, in its first-ever postseason appearance, defeated Carnegie Mellon University, 42-28, on November 23, 2019, in Pittsburgh, culminating the most successful season for the BC Football program in the NCAA-era. The Tornados broke numerous school records en route to its first postseason berth in program history.
A full, downloadable photo gallery of the evening is available by clicking here (all photos courtesy of Victoria Brayman '22).
The 2020 season officially gets underway for BC, with Fall practice slated to begin on September 30 in preparation for its competition season in the Spring.
To follow the latest news and updates surrounding Brevard College Athletics, follow the Tornados on Twitter and Instagram @bctornados, subscribe to 'Brevard College Tornados' on YouTube, follow 'Brevard College Tornados' on SoundCloud, or like Brevard College Athletics on Facebook. Be sure to follow "brevardcollege" on Flickr for the latest photos from all Brevard College events.