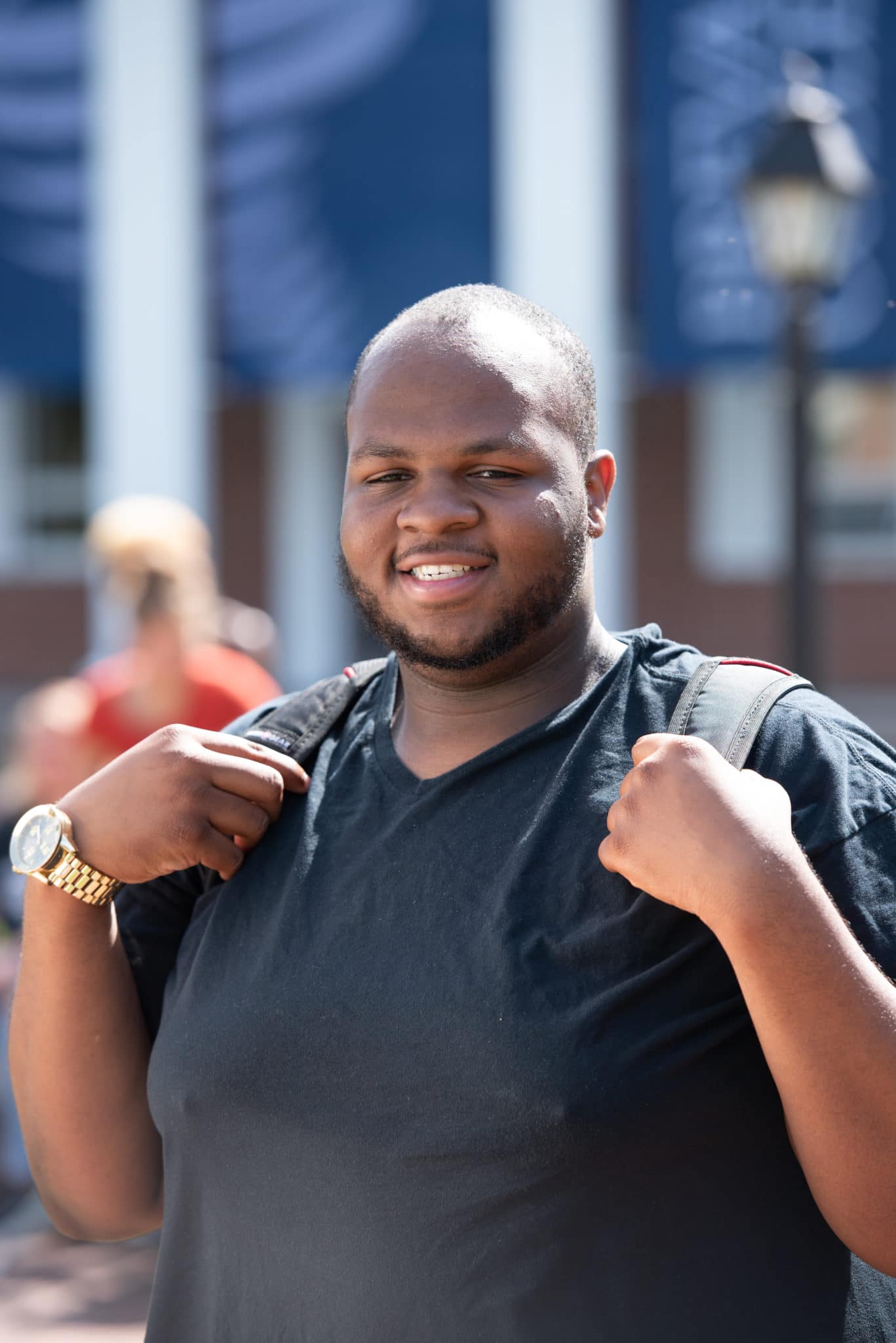 This Article was originally posted in the 10/7/20 edition of The Clarion and is written by Aia Andonovska. Photo Courtesy of Brandon Lewis.
Brandon Lewis is going to graduate from the Criminal Justice program at Brevard College in the spring semester of 2021. He came to Brevard College because he was interested in a small liberal arts education. He wanted a well-rounded education with the opportunity to learn from different courses and departments before he found his calling. "I believe a liberal arts background is an asset in today's diverse world." Brandon Lewis said, "I found my place I could call home at Brevard College."
Brandon Lewis said that every year was a tremendous learning experience. "Looking back, it's amazing that I did some of that stuff. Even just showing up to the same place and doing the same things with my friends." He said the best year he had at Brevard College was his freshman year. His favorite professor is Tim Powers "He is a great person and really makes the criminal justice program great for many different reasons. He is well experienced in different areas of the criminal justice system so he is able to give different perspectives on the system. He makes one-on-one connections with students and helps students prepare for a very competitive job field in the real world," said Lewis.
His advice to the freshmen class would be to take care of your physical and mental well-being. "You're going to be exposed to so many new things, places, people, and experiences that it'll be very easy to overstress yourself. Make sure to look after your health. Go to bed early. Take a half hour every day to do something you enjoy. If something's on your mind, go talk to someone about it," said Lewis. "Looking back on freshman year, my life was like a cityscape; busy and vibrant. I was just another young college student meeting life's challenges. I proudly reached certain goals that defined the person I am today." Brandon Lewis plans to attend graduate school to get his masters in Criminal Justice upon graduation.