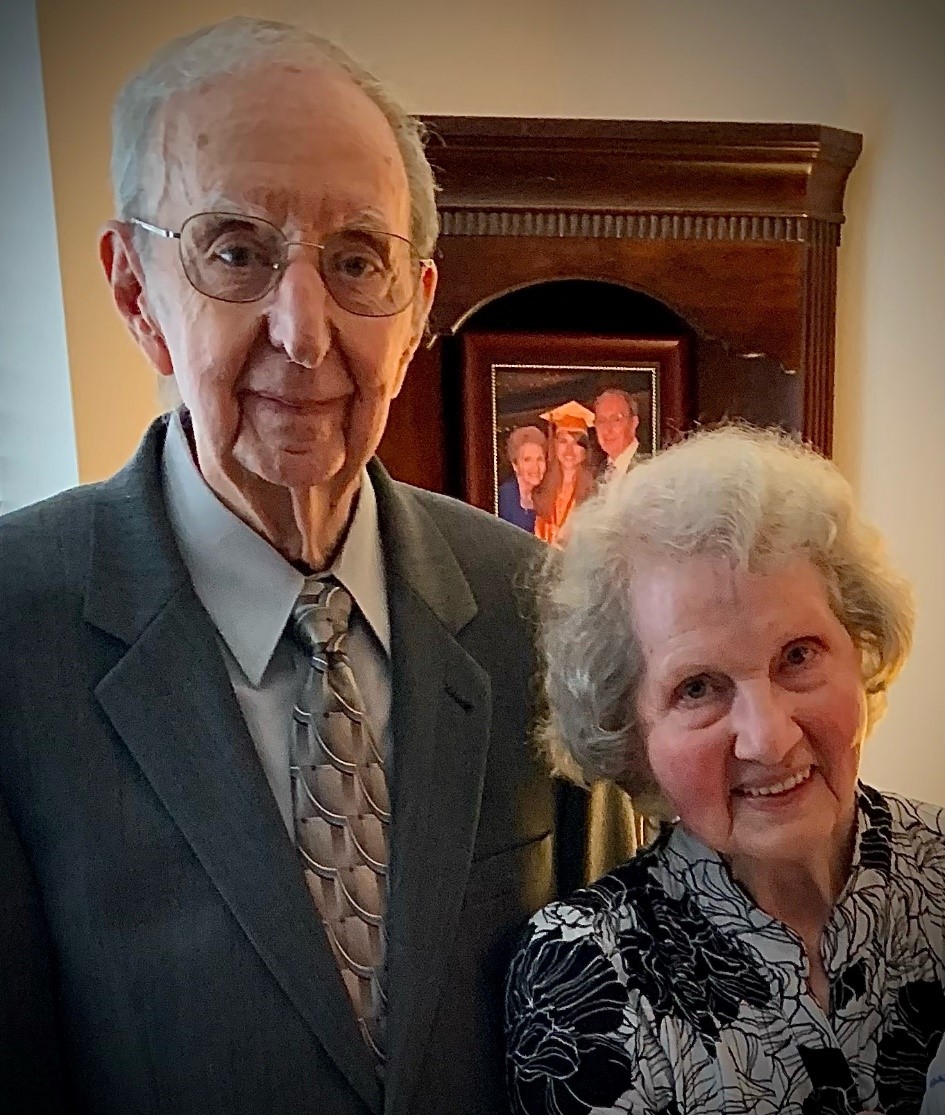 Brevard College announced the establishment of the Ellis Family Endowed Scholarship, which honors the life work of Rev. Lloyd Donald (Don) Ellis and his wife, Clara Mae Taylor Ellis. The scholarship has been fully funded thanks to the generosity of Brevard College alumnus, Gene Ellis '76 and his wife Mary Catherine Ellis of Albemarle, NC. It will support deserving students seeking to complete a major or minor in the areas of Biology, Chemistry, Environmental Studies, Philosophy, Religion, or History.
Gene grew up the son of Rev. Don Ellis, a United Methodist Minister, and was inspired by his father's work serving congregations across Western North Carolina. Together with Gene's mother, Clara Ellis, the couple would touch thousands of souls as they thoughtfully listened and cared for their congregations. The family values of caring for others was equally reflected at Brevard College, as Gene credits his professors for providing the inspiration and the tools necessary for Gene to realize a life and career he never thought possible.
"Brevard College altered the course of my life in just two short years. It is Mary Catherine's and my honor to be able to establish this scholarship to provide financial assistance for students at the college. It is our hope that these students will have their lives touched in a way that inspires another generation to take care of others," said Gene Ellis '76.
Gene Ellis would graduate from Brevard College in 1976 and go on to The University of North Carolina at Chapel Hill to complete his undergraduate degrees in Biology and Chemistry. His studies provided the foundation to build a career with The Alcoa Corporation. Ellis wishes to thank his parents for first setting the example of caring for and assisting others.
Please contact Director of Development, Jeff Joyce at 828.641.0170 to learn more about scholarship opportunities at Brevard College.