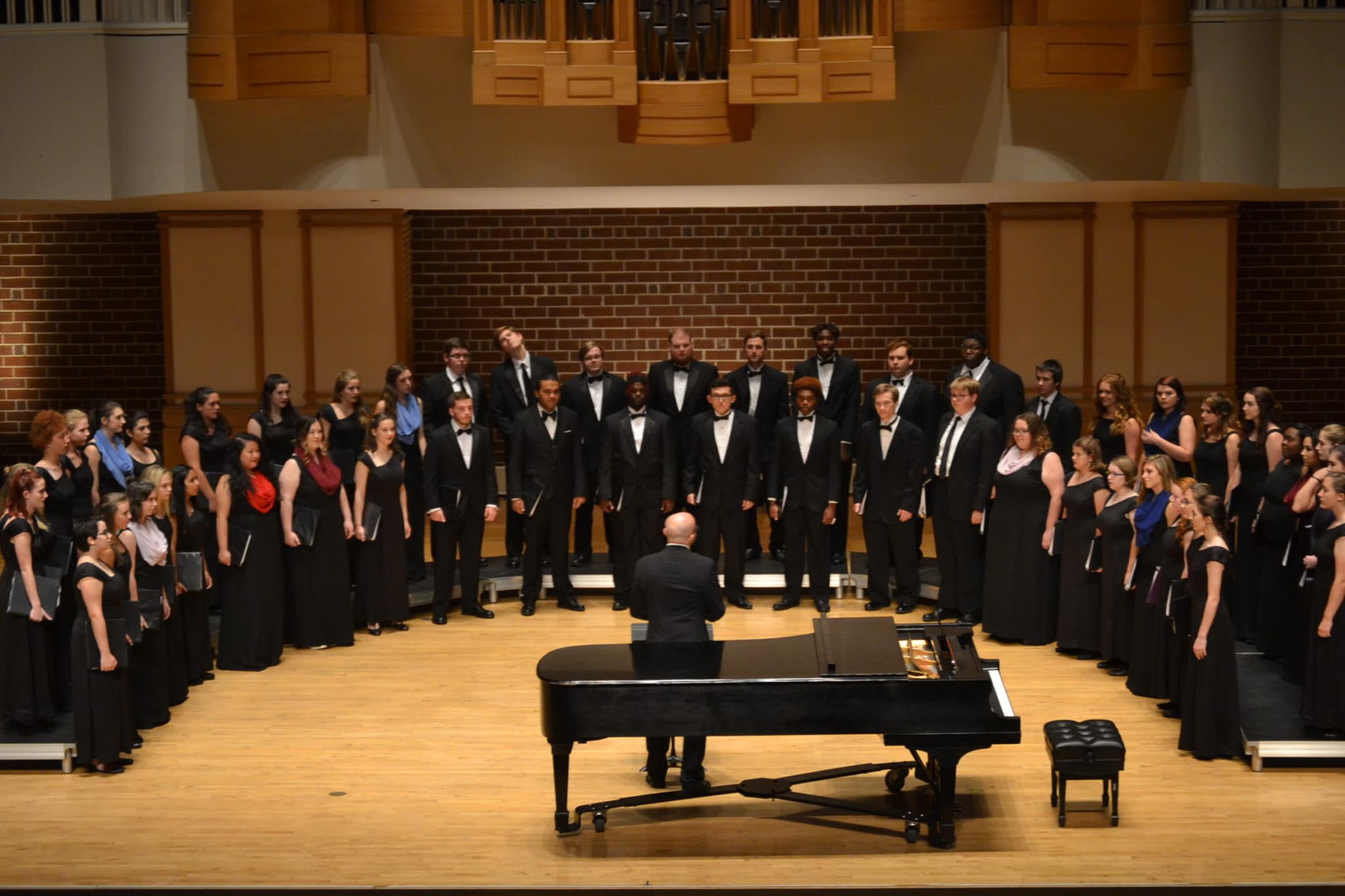 The Brevard College Choir's annual fall concert will begin at 7:30 PM in the Porter Center for Performing Arts on Thurs., Oct. 11th. The program focuses on the theme of unity, which is central to Bernstein's Chichester Psalms.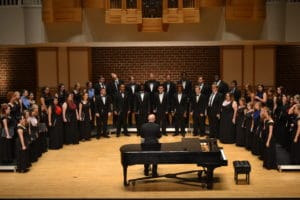 Composed in 1965 for a choral festival at the Chichester Cathedral in Sussex, England, the Chichester Psalms combines verses from several psalms, including the 23rd, all sung in Hebrew. The program will also feature the Five Hebrew Love Songs by Eric Whitacre, "Ubi Caritas," by Ola Gjeilo, two African folk songs, and a spiritual arrangement by Moses Hogan.
Joining the Brevard College Concert Choir will be the Sanctuary Choir from the Lutheran Church of the Good Shepherd, Brevard College faculty organist Vance Reese, faculty percussionist Justin Mabry, and harpist Lelia Lattimore.
The Brevard College Chamber Singers will sing a piece in this performance, as well. The chamber singers recently returned from their high school recruiting tour, where they visited eight different high schools in the Charlotte, Durham, and Raleigh areas.
This concert is a free, public event showcasing the talents of Brevard College students, faculty, and staff.
Brevard College is consistently recognized as one of the best liberal arts colleges. The College's focus on experiential learning, small class sizes, and location the mountains of Western North Carolina near Asheville makes Brevard a top choice college for students around the world.