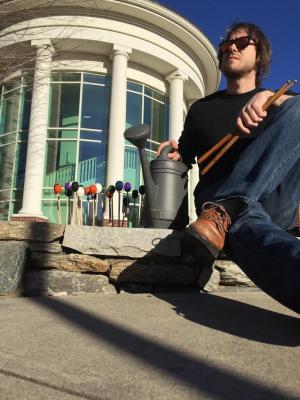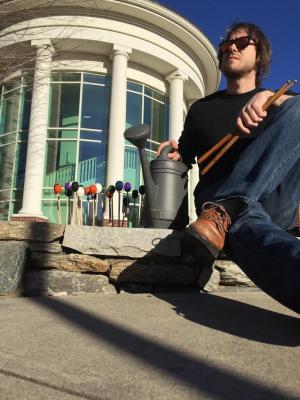 Brevard College faculty percussionist Kelly Grill will present a recital in The Porter Center for Performing Arts on Wednesday evening, Jan. 25, at 7:30 p.m. The concert is free, and the public is encouraged to attend.
The program will feature both solo and chamber percussion, including classical pieces, electronic music, and ragtime and world music selections.
"Kelly Grill has brought a great deal of energy and rigor to our percussion area," says Music Program Coordinator Kathryn Gresham. "This performance will not only inspire his students to practice harder, but it promises to impress and delight our concert patrons as well."
Mr. Grill and guests will perform pieces by J.S. Bach, Claude Debussy, Michael Burritt, Casey Cangelosi, Elliot Carter, and several other composers. Joining Mr. Grill to perform on the chamber pieces will be fellow graduate students from the University of South Carolina School of Music, JaRon Brown, Austin Martin, Bailey Seabury, and Jeff Vaughn.