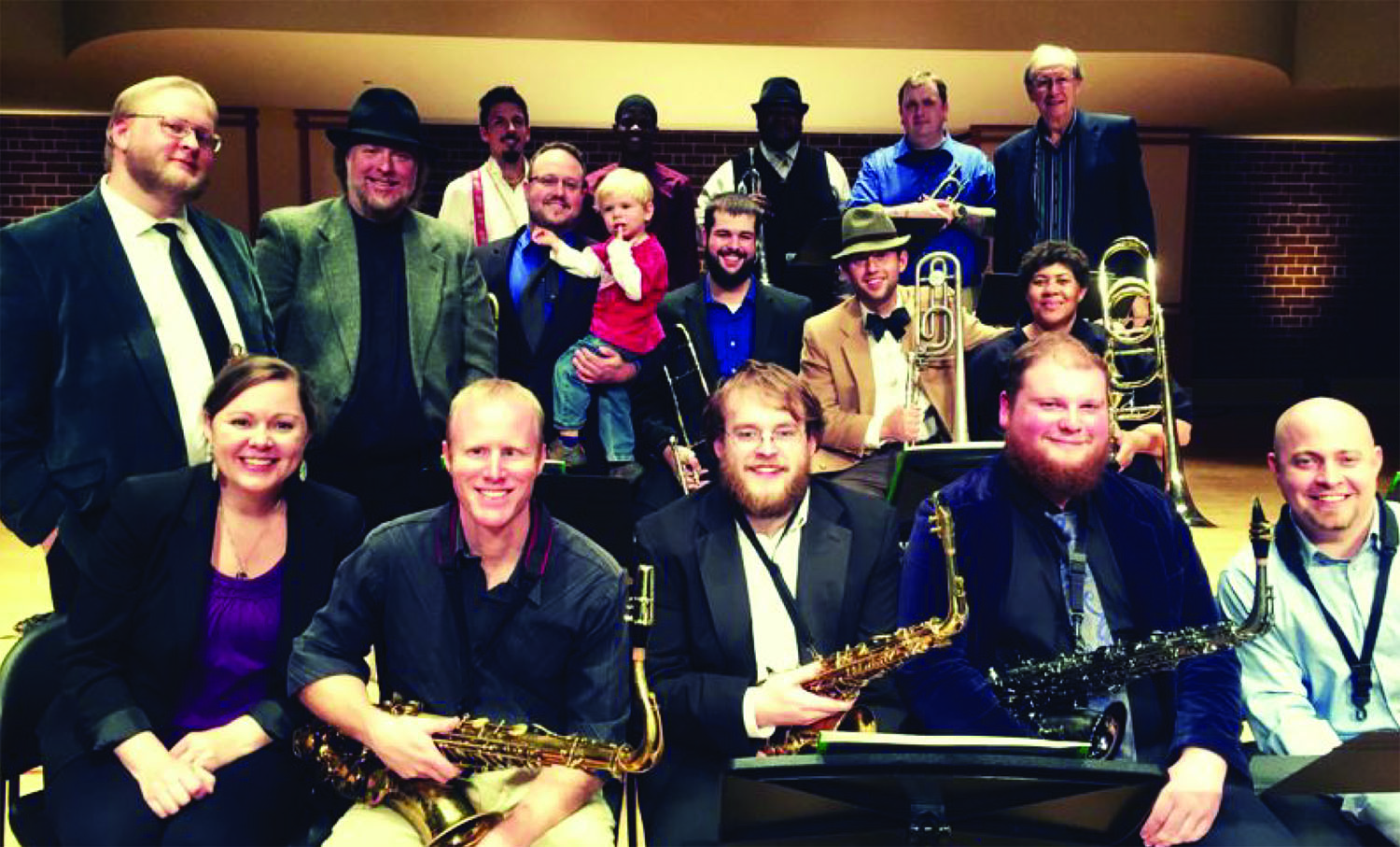 Join Alumni and friends for yoga, speakers and jazz.
Brevard College Homecoming 2018 Weekend is always packed with activities for returning alumni.  Several fun events planned on campus this coming weekend are also open to the public and free.
Saturday Events
"Namaste Ya'll" kicks off Saturday's festivities at 9:00am with a yoga class led by BC alumna Thea Dunn '15 at the Patton Track on campus.  All levels are welcome, and guests are encouraged to bring a mat or towel.
Faculty members headline the mini-lecture series that starts at 11:00 a.m.  
Dr. Jennifer Frick-Ruppert, known for her annual blue ghost firefly talks, will lead a hands-on study in "Tough at the Top – Unseen Dangers of Being at the Top of the Food Chain."  Studying local examples of food chains, will reveal how and what, plants and small animals consume can become concentrated in the body all the way up to humans. Dr. Frick-Ruppert holds the Dalton Professor of Biology and Environmental Science.
Dr. Ken Chamlee follows with "Before Pictures: How mid-19th Century Artists Portrayed the West." Dr. Chamlee will tell the story of Albert Bierstadt, whose landscape paintings vividly conveyed to people living in the East what the Rockies, Yellowstone and Yosemite looked like in the mid-1800s. Dr. Chamlee held both the Iva Buch Seese Distinguished Professor of English and Johnnie H. Jones Distinguished Professor in Teaching.
Both talks will be held in the Moore Science Annex #201 on Brevard College campus (signage from Bill's Boiler House).  
Any day that starts with yoga should end with jazz. The fourth annual Alumni Jazz Concert, presented by the Brevard College Music Department begins at 7:30 p.m. in The Paul Porter Center for Performing Arts.
Under the direction of alumnus Jamie Warren '02, this year's band is a powerhouse of talent. Professional musicians from the southeast join Brevard College alumni. The program will include a wide variety of jazz classics from big bandleaders such as Count Basie, Buddy Rich, Dizzy Gillespie, and Maynard Ferguson.
Three vocalists are featured throughout the evening. Megan Murph '08, Leah Colbath '14, and Hunter Rogers '17 will sing classic standards of the great American songbook such as "A Nightingale Sang in Berkeley Square, "A Tisket, A Tasket", and "Lullaby of Birdland", among others.
Brevard College is consistently recognized as a top liberal arts college. The College's focus on experiential learning, and the campus'  location in the mountains of Western North Carolina make it a top choice college for students around the world.