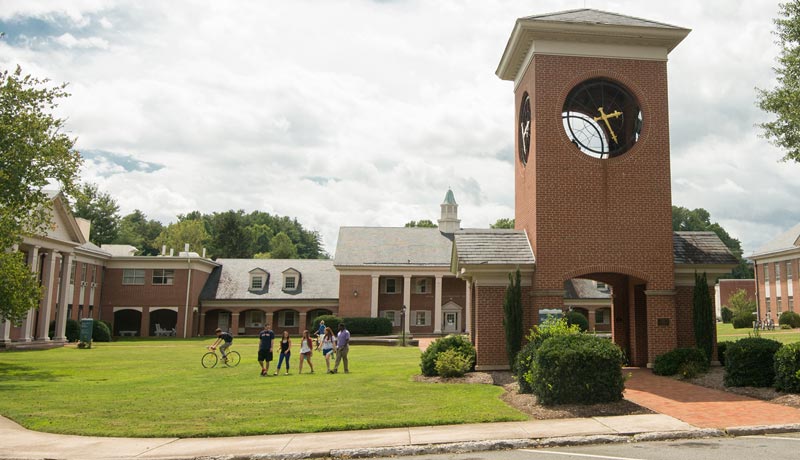 The Alumni Association proudly announces that William "Darr" Wise 48 and David Cort64
have been named Brevard College's 2022 Distinguished Alumni. Brevard College would also
like to recognize all alumni who have been frontline workers during the pandemic. All recipients
will be honored on the Saturday of Homecoming weekend, October 8, at 10:00 am in the Paul
Porter Center for the Performing Arts, with the 2022 Hall of Fame inductees.
"This is an exceptional group we will be honoring Homecoming weekend," said Megan Shina,
Director of Alumni Affairs. "William "Darr" Wise 48 and David Cort64 deserve this award
due to their commitment to teaching and helping others. In addition, honoring all alumni who
have been frontline workers during the pandemic are especially deserving. These alumni
demonstrate the college's motto of "learn in order to serve," and we are all so grateful for their
sacrifice and leadership throughout the years. We thank the Alumni Advisory Board's Honors
and Awards Committee for selecting such deserving recipients."

William "Darr" Wise 48
Posthumously William "Darr" Wise has been selected as one of the 2022 Brevard College Distinguished Alumni. Darr is more than deserving of this award due to his commitment to
teaching others, his passion for playing and sharing music, and his love for his beloved alma
mater.
During his time at BC, Darr was involved in several clubs and was voted on by peers as the
"Most Likely to Succeed Sophomore." His peers were not wrong with their predictions. From
Brevard, Darr began teaching at Andrew College in Cuthbert, GA. After two years at Andrew
College, he started to teach at Newberry College in South Carolina, where he taught for 42 years.
During this time, Darr was also the Organist and Choirmaster for 52 years at Lutheran Church of
the Redeemer in Newberry, South Carolina. He was a Veteran of the Korean Conflict and served
in Worms, Germany, as part of the Signal Corps. In addition, he served as President of the South
Carolina Music Teachers Association from 1982-1984.
His commitment to teaching and supporting others was recognized by many. One of his most
significant recognitions was presented in 2003 when Governor Mark Sanford awarded the Order
of the Palmetto for his contribution to the cultural life of South Carolina and the nation.
In addition to his love for music and teaching, he also loved sports and attended all baseball,
basketball, and football games at Newberry College. In 2014, the Newberry baseball team
recognized Darr by placing a plaque on the seat he always occupied at games.
Darr passed away last November. His family said he would be thrilled by this honor due to his
profound love for Brevard College.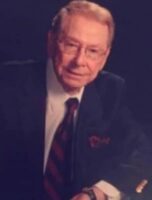 William "Darr" Wise
David Cort '64
David Cort has been selected as one of the 2022 Brevard College Distinguished Alumni.
David is more than deserving of this award due to his leadership he has demonstrated during and
after his time at Brevard College through his career, his dedication to serving others, and
commitment to BC.
During his time at Brevard College, David was the Vice-President of Student Government and a
major sports player. Playing basketball and baseball, David was not only known for his athletic
abilities but his school spirit. David was a part of the basketball team who traveled to Kansas for
the N.J.C.A.A tournament. They finished 9th in the nation with 24 wins and eight losses. The
campus community supported this great team, which only brought the campus closer together. In
addition to being a campus leader, he was a member of Phi Theta Kappa, Alpha Beta Gamma,
the Delphian Society, and the Methodist Student Fellowship. Alpha Beta Gamma was a national
honorary fraternity for the promotion of and interest in chemistry based on scholarship and
interest in the field.
After graduating from Brevard College in 1964, David attended Wheaton College, receiving his
Bachelor of Science degree. From there, he attended Bowman Gray School of Medicine,
graduating in 1970 with his Doctorate in Medicine. David completed his training at the Medical
College of Virginia and the VA Hospital. In 1971 David joined the Army Reserve Medical Corps
and, in 1991, saw active duty in Germany. He then retired from the Army in 1999. Dr. David
Cort, MD, is certified by the American Board of Internal Medicine and has practiced for 35
years. During medical school, David met his wife, Carolyn Lenora Ray Cort, to who he was
married for 46 years. Carolyn was also committed to helping others, as she practiced pediatrics
for 33 years.
David has been active in his community and has been on many medical mission trips. These
medical mission trips have been to Papua New Guinea, twice in Brazil, Kenya, Honduras,
Turkey, and the Dominican Republic. Not only does he assist individuals in medical need, but
also individuals going through challenging times amongst themselves. For example, David is
involved in weekly prison ministry and has attended multi-day spiritual conferences for
prisoners.
He also serves his time on several Boards, two of which being the Multi-County Health Board
and the Board of his local Christian Retreat Center. Even with all of his involvement, he finds
the time to serve on multiple committees in his church, sings in the choir, and meets weekly with
a men's group that encourages and supports one another. On top of this, he still finds the time to
connect with his friends at Brevard College and help mentor young professionals.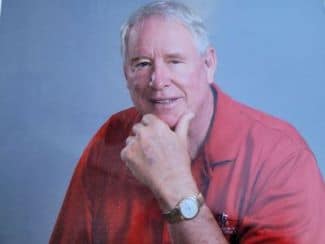 David Cort '64
Brevard College Alumni – Frontline Workers
Brevard College will also honor all frontline workers who are alumni of the institution as 2022
Distinguished Alumni. These alumni work for essential industries and showed up to work every
day during the pandemic to serve others. If you are a Brevard College alumnus/a who is a
frontline worker and would like to be honored, please submit your occupation, title, and a photo
to the Alumni Affairs and Development Office at alumni@brevard.edu by September 1 to be
included in a video at the award ceremony. We invite you to attend the award ceremony on
October 8 at 10:00 am in the Paul Porter Center for the Performing Arts to be honored in person.
If you plan on attending the ceremony as an honoree, please call the Alumni Affairs and
Development Office at (828) 641-0100.