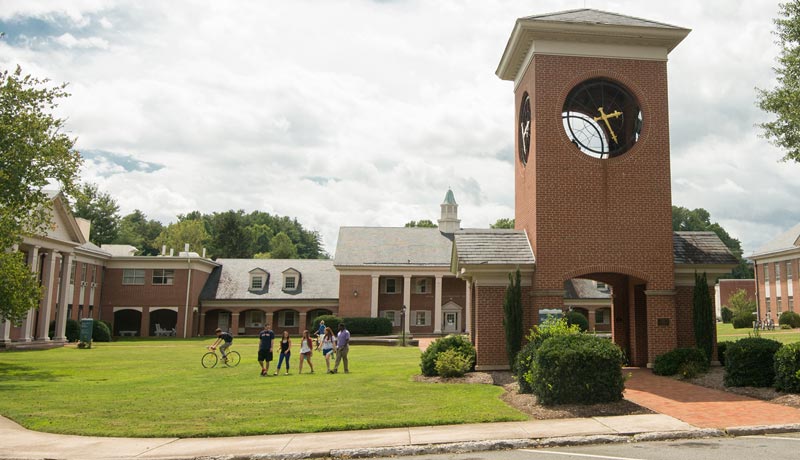 Brevard College was recently named Organizational Member of the Year for 2015 by the Association of Experiential Education. The award will be announced in Portland, Oregon, at the AEE International Conference, October 22-25.
"We have been working hard to provide opportunities for our students to experience their course material hands-on while engaging with their professors," said Brevard President David Joyce. "We're pleased that the AEE is recognizing our efforts."
The AEE's mission is to connect a global community of educators and practitioners to expand their capacity to enrich lives through experiential education. The award is presented to "an organization that maintains innovative and outstanding programming at consistently high standards and demonstrates consistent commitment to and support for the work of AEE," according to the organization's website.
To be eligible for the award, recipients must be a current AEE member, maintain innovative programming for at least five years and have a demonstrated commitment to and support for the work of AEE.
"Brevard College faculty members are committed to developing and implementing innovative experiential pedagogies in the classroom for our students," said Scott Sheffield, vice president for academic affairs and dean of faculty. "This award from the AEEis a wonderful recognition of our faculty and their commitment to experiential education."
Brevard College is a four-year private, residential liberal arts college in the Blue Ridge Mountains of Western North Carolina. The College takes pride in its emphasis on an experiential liberal arts education that strives to inspire students to artistic, intellectual, and social action and encourages personal growth.
Whether immersed in a full semester of leadership and teaching development or three-week interdisciplinary source-to-sea river expedition through the Wilderness Leadership and Experiential Education (WLEE) program; visiting an Amazon headquarters through the Business and Organizational Leadership program; re-enacting world events in a History class; or collaboratively writing a children's book in the Teacher Education program, Brevard faculty support, challenge, and guide students through many deep and meaningful learning opportunities.
Brevard's experiential academic programs, small class sizes, outstanding faculty, and mountain location combine to create a unique educational atmosphere that truly challenges students to meet their potential and make significant contributions to their communities.
Jennifer Kafsky, professor of WLEE and division chair of experiential education for the College, will travel to Portland later this month to receive the award.
Kafsky said experiential education has been a commitment for the College since the WLEE program began in 1996.
"We are honored for Brevard College to be acknowledged with this distinction by the AEE, an organization and community of educators we hold in such positive regard," she said. "Our faculty, staff, and students collaborate with our community partners to create direct, authentic, and meaningful experiences to engage our learners, and because of this, student learning at Brevard College is transformational."