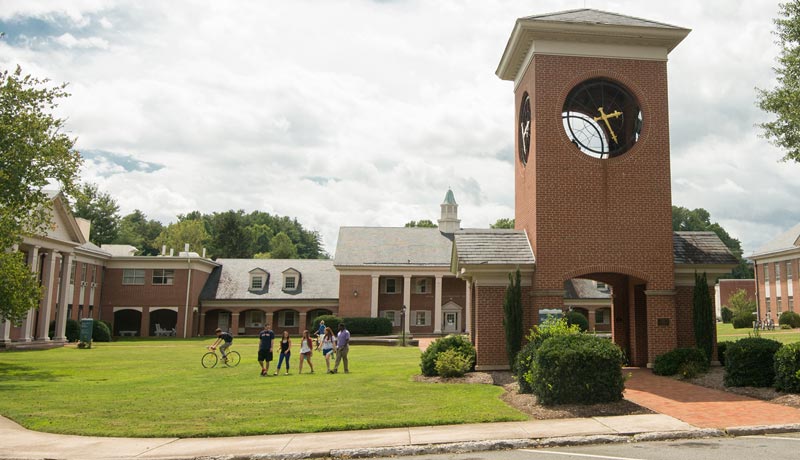 Friends of Fine Arts (FOFA) is making a profound impact on Brevard College's Division of Fine Arts (Music, Visual Arts, Theatre), according to Dr. Laura Franklin, Chair of the Fine Arts.  
"When I assumed the chair's position just over three years ago, I began working with a dedicated group of volunteers to revitalize the Friends of Fine Arts (FOFA)," says Dr. Franklin. "I'm astonished at the tremendous positive impact that group has made in such a short period of time."
In those three years with Dr. Franklin at the helm, the organization has raised a total of over $375,000 in support of the Fine Arts at Brevard College.  According to her, the best part is that all funds raised go directly to benefit Fine Arts students and programs.
FOFA Steering Committee Chair Jack Parker agrees: "FOFA is an organization that enables supporters of the Fine Arts to target their gifts of time and money to those things that nurture the growth and flourishing of the Fine Arts at Brevard College. Funds go exclusively to support initiatives and opportunities that directly benefit Brevard College Fine Arts activities."
One of these initiatives is increasing enrollment in the Brevard College Fine Arts programs.  Chad Holt, Vice President of Admissions and Financial Aid at Brevard College, acknowledges the importance of FOFA's enrollment initiative, "We want every student to find a home at Brevard.  But we really want to target the students who 'fit,' and for us, a good indicator of 'fit' is involvement in the Fine Arts."  FOFA assists in the recruitment initiative by providing additional travel funding for faculty and student groups to visit prospective students' high schools.
In addition to raising funds, Friends of Fine Arts is making a positive difference in Fine Arts event attendance. With the involvement of FOFA volunteers in marketing and publicity activities, attendance at Fine Arts events has risen dramatically.  Audiences at art openings, theatre productions, and music events have increased from a total attendance of just under 1,500 in 2011-2012 to well over 5,000 in 2013-2014.  Having a packed house significantly improves the morale of student artists, affirms the importance of their work, and gives them valuable performance and exhibition opportunities.
FOFA volunteers also present job skills workshops for Fine Arts students such as interviewing and resume writing, provide opportunities for networking with professionals in arts fields, and serve as Fine Arts ambassadors at various community organizations.  FOFA steering committee members have also hosted numerous community events to introduce Brevard's Fine Arts students and faculty.
Student Rachel Anthony sums it up nicely:  "FOFA is such a blessing. They support us, care so much about us, and feel just like family."
If you'd like to learn more about Friends of Fine Arts, or the Fine Arts programs at Brevard College, contact the Fine Arts Division Office at 828-884-8211 or visit the Brevard College web site atwww.brevard.edu/fineartsevents.