Gender Studies & Leadership
From humanities to sciences, policy, media & everything between, a Gender Studies Minor at Brevard College will strengthen your degree as you examine how gender impacts your field. Work one-on-one with dedicated faculty to work through controversial gender theory concepts and theologies, develop ideas, and apply your studies to the real world.
The Minor in Gender Studies will provide you with an historical and political understanding of social inequalities related to women and gender. It will also help you strengthen and develop your analytical, research, and writing skills.
Students who graduate from Brevard College with a Gender Studies Minor have the skills and applied experience they need to achieve their professional goals.
What you'll experience in the gender studies minor
Explore topics like the politics of social justice, intersectionality, sexual violence, gender and power, freedom, liberty, and more.

Strengthen your critical thinking and analytical skills through studying gender-centric issues.

Achieve a better understanding of the concepts of gender, ideologies surrounding them, and their impact.

Make your college experience an academic adventure with Brevard's dedication to learning by doing and taking learning outside of the classroom.

Discuss, research, and explore current social controversies and issues.
Career Opportunities
Sociologist / sociological researcher

Nonprofits / advocacy groups

Politics

Journalist

Psychology

Public relations

Educator

Human Resources Diversity Specialist

Family Support Worker

Settlement & Youth Worker

Corporate Communications Coordinator

Community Service Agency Director

Executive Director of a Non-Profit Organization

Researcher

Union Organizer

Project Manager

Lobbyist

Public Policy Analyst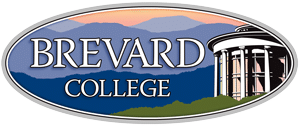 Brevard College is consistently recognized as one of the best liberal arts colleges. The College's focus on experiential learning, small class sizes, and location the mountains of Western North Carolina near Asheville makes Brevard a top choice college for students around the world.
Brevard College, One Brevard College Drive, Brevard, NC 28712 | 1-828-884-8332
This institution is an equal opportunity provider.