Pre-Law
The Pre Law Minor at BC gives you the foundational knowledge and critical thinking abilities that are essential to success in the field of law. This program is specifically designed for students who are interested in attending law school after completing their degree at Brevard College.
With a Brevard pre-law background, you'll be prepared to accept the challenges of any graduate law program. Our professors are committed to preparing you for law school and the professional world through engaged classes, one-on-one mentoring, and real-life experiences.
Explore your interests and gain the direct experience you need to succeed in and out of the classroom. Have the opportunity to research topics and analyze case studies. Master the elements of legal practice that will not only help you in your career but also prepare you to know what to look for in a law school post graduation. Students at BC graduate ready and prepared to accomplish their academic and professional goals.
What you'll experience in the Pre Law Minor
Work with your personal academic advisor to tailor your academic journey to best fit your individual interests and passions.

Hone in your communication skills. Develop a valuable toolkit of knowledge and experience in the research, writing, and analysis of legal documents.  

Gain twofold benefits: not only does the Pre Law Minor familiarize you with the fundamentals to prepare for life as a successful law student, but also prepares you to make an informed decision regarding your future career and school choices.

Participate in annual debate tournaments on campus, or work on a local or regional political campaign.

Run for and serve in Brevard's Student Government Association.

Explore internships with local government and law facilities.

Complete an internship or teaching assistantship during your junior year.
MAJORS, MINORS, AND CONCENTRATIONS
Career Opportunities
Lawyer

Paralegal Assistant

Legal Assistant

Human Resources Representative

Compliance Officer

Accountant

Law Enforcement Officer

Real Estate Agent

Mediator

Law Librarian

Government Relations Officer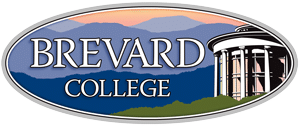 Brevard College is consistently recognized as one of the best liberal arts colleges. The College's focus on experiential learning, small class sizes, and location the mountains of Western North Carolina near Asheville makes Brevard a top choice college for students around the world.
Brevard College, One Brevard College Drive, Brevard, NC 28712 | 1-828-884-8332
This institution is an equal opportunity provider.