Brevard's Psychology program offers a unique and dynamic educational experience. Innovative faculty members give you a strong academic foundation, train you in your chosen career path, and personally cultivate you to be an active professional. Graduates are equipped to continue their education, or gain immediate employment in social work, vocational services, or clinical psychology.
What you'll experience in the Psychology program:
Learn about your own personality and be able to interpret other's profiles, and to apply developmental principles in your own life.
Choose from interactive and exciting classes like "Abnormal Psychology," "Theories of Personality," and "Developmental Psychology."
Experience a final full semester of an internship of your choice in the field, or contribute to the field of psychology through a research thesis.
Explore a variety of field-related careers early in your education, including case management and social work, institutional and non-profit research, advertising, and human resources.
Learn how you are affected by the presence of others and about pathology and mental disorders.
Majors, Minors, and Concentrations:
Psychology majors receive a Bachelor of Arts (BA) in Psychology. Minor in Psychology is also available.
Career Opportunities:
A Psychology degree from Brevard can lead to careers in a variety of fields. Here's a small sample of the positions currently held by BC Psychology graduates:
Brain and Spinal Tumor Social Worker
Post-Master's grad student, Special Needs Education
Clinical Psychology, Schizophrenia research
Direct Support Case Manager
Job Coach, Vocational Services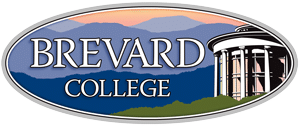 Brevard College is consistently recognized as one of the best liberal arts colleges. The College's focus on experiential learning, small class sizes, and location the mountains of Western North Carolina near Asheville makes Brevard a top choice college for students around the world.
Brevard College, One Brevard College Drive, Brevard, NC 28712 | 1-828-884-8332
This institution is an equal opportunity provider.