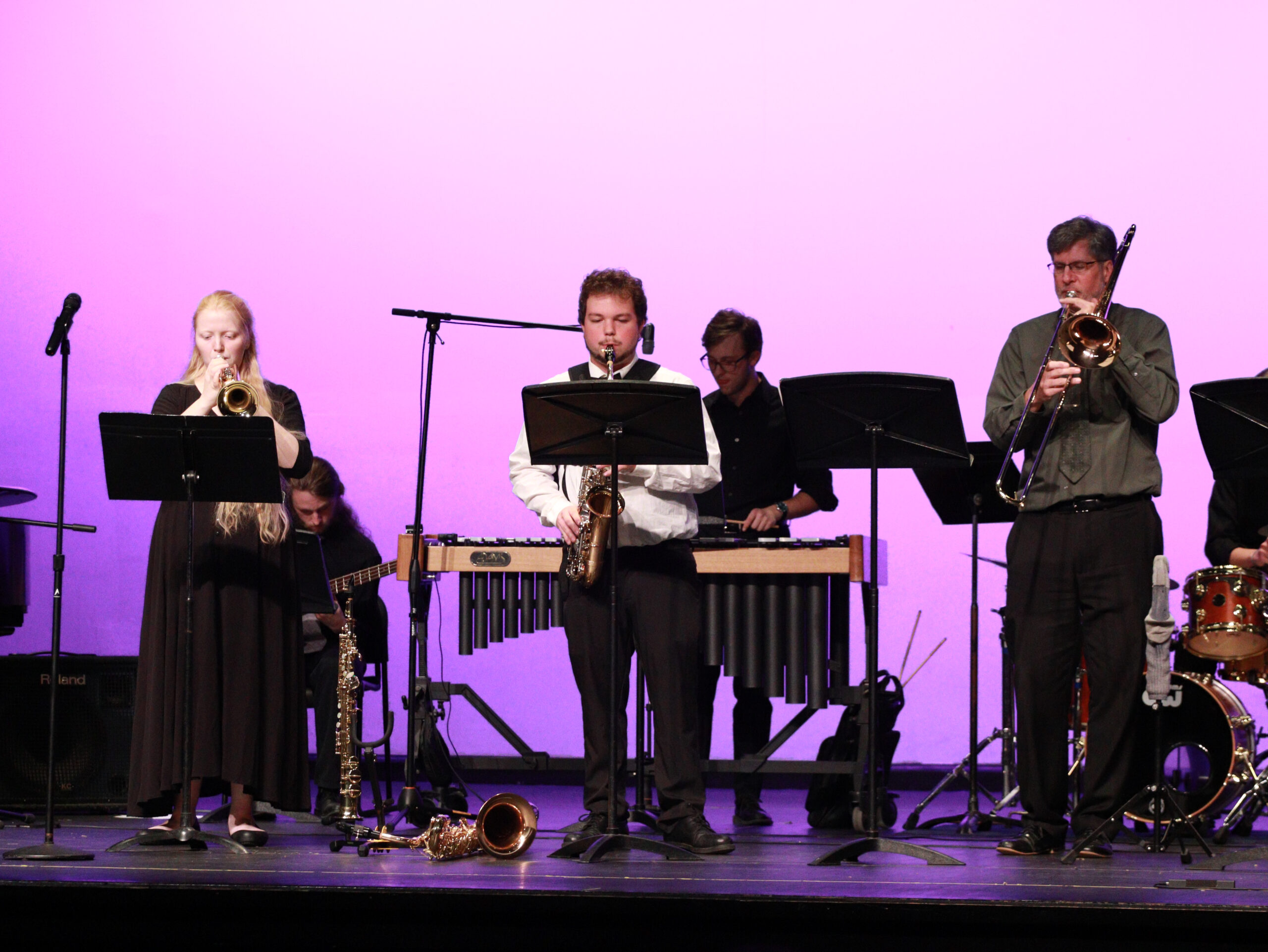 The Brevard College Jazz Combo, directed by Dr. David Wilken, will present its spring concert in Ingram Auditorium on Wednesday, April 12 at 7:30 p.m.
Dr. Wilken, who also directs the Asheville Jazz Orchestra, will lead the band of six students in hits ranging from Duke Ellington's "It Don't Mean a Thing" to Kenny Dorham's "Blue Bossa". Also featured will be an original tune by graduating senior Elijah Bloom, titled "Más Cencerro (More Cowbell)".
The concert is free and open to the public. For more information, contact the Fine Arts Division Office (828) 641-0605.