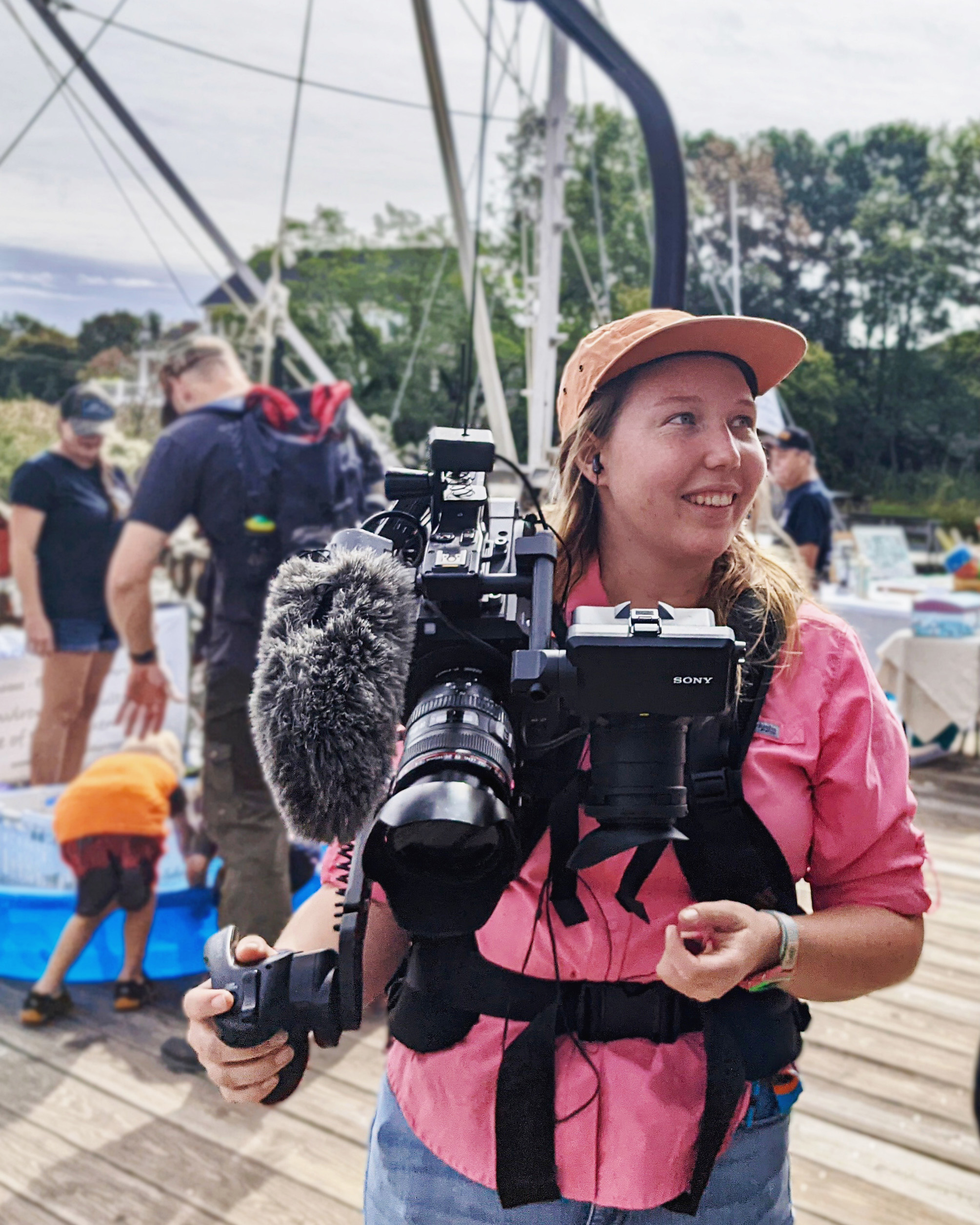 Jess Wiegandt, class of 2019 shares her love for nature through her filmmaking. "A River Called Home," her most recent film, is about four women on an expedition who begin their journey at the headwaters of the James River and paddle to the Chesapeake Bay. The team studied water quality for three weeks and explained the environmental issues affecting the water source.  
"Brevard College helped make this film happen," stated Jess. As a double major in Wilderness Leadership and Experiential Education (WLEE) and English, Jess fully utilized her experiential education at BC by participating in Voice of the Rivers, immersion trips through the WLEE program, working for The Clarion, and so much more. "BC really sets itself apart by allowing students to learn in the field. Brevard College allowed me to try new things I hadn't done before and supported me through it all."
Before her time at Brevard College, Jess had a teacher in high school who helped her navigate into the filmmaking industry. Jess loved writing and interviewing people for stories, so the teacher encouraged her to apply to write in the local newspaper as a high school student. Jess loved everything about the program but quickly realized that for her, print media couldn't compete with online platforms and media sources for great storytelling. Jess knew she wanted to make that shift when she started at Brevard College in 2015.
While working as an award-winning filmmaker, Jess is also a student at American University and will graduate in May with her Master's in Fine Arts. She's also a canoe and kayak instructor, and she loves mountain biking every chance she can. As an aspiring young professional in this industry, Jess wants others to know that "if you know what you really want to do, make that jump, and people along the way will help you."