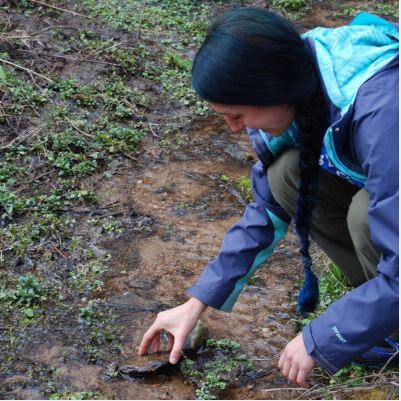 Brevard College's mission, rooted in experiential learning, is on full display at Jones Library in the center of the Brevard College campus.
Students studying various academic disciplines, primarily in math and sciences, have spent their academic careers at Brevard College learning from their faculty members and mentors both inside and outside the classroom. These experiences culminate in a research-focused Academic Program Presentation that typically takes students one year to complete.
The Academic Program Presentation gives Brevard College students valuable hands-on research skills that prepares them for graduate school, a career, and everyday life, where they will continue to use the knowledge and experience gained at Brevard College to change their communities and the world. An oral and written presentation about the student's research further sharpens their communication, collaboration, and critical thinking skills.
For the community and visitors to Jones Library, the Academic Program Presentations offer an opportunity to examine student work that covers a broad scope of academic disciplines. The Academic Program Presentations tackle numerous challenges facing our communities: from genetics to conservation and from ecology to sustainability management.
Make plans now to visit Jones Library November 29 through December 14 to learn more about the Academic Program Presentations and the research outcomes.
Brevard College also invites you to attend the Academic Program Presentation Session and Awards Ceremony on Thursday, November 29, 4:00 – 5:30 p.m. in Jones Library, and final presentations on Wednesday, December 5, 4:30 p.m. in McLarty-Goodson Hall, Room 125.
Brevard College is consistently recognized as one of the best liberal arts colleges. The College's focus on experiential learning, small class sizes, and location the mountains of Western North Carolina near Asheville makes Brevard a top choice college for students around the world.