Brevard College is committed to serving students with the desire to learn and grow. Several loan programs and payment options are available based on parent/student needs and eligibility. Contact the Admissions and Financial Aid office at 828.884.8332 for help finding the most suitable plan for you.
Loan & Payment Options
Private Student Loans
A FAFSA must have been submitted in order to borrow Federal Direct Loans. New borrowers will also need to complete the required Entrance Loan Counseling.
Private Student Loans
Private Student Loans are obtained through a Lender, by students, on their own behalf. Students can use any lender of their choice.
Alternative loans are credit-based loans available to the student. These loans are available to credit-worthy students, but in most instances, the student would need to have a credit-worthy co-signer in order to borrow. Contact the Financial Aid Office for more information.
Payment Options
We offer an interest-free 9 or 10-month annual payment plan through Tuition Management Systems (TMS) for a nominal enrollment fee. Click on the link below or call 1-800-356-8329 for more information.
Methods of Payment
Phone - call 828.884.8020 and pay with your credit/debit card or set up a Tuition Management Systems Payment Plan.
Check - make out your check to Brevard College and send to: 
Brevard College 
1 Brevard College Drive
Brevard, NC 28712
Financial Aid Appeals
Financial Aid Appeals provides you and your family with a way to notify the Financial Aid Office of challenges that you may face with regards to paying for college. Click the button below in order to get additional information on how you can submit a Financial Aid Appeal.
Net Price Calculator
The only way to determine your total costs and awards of attendance at Brevard is to meet with Financial Aid. Visit campus to schedule a one-on-one meeting with our Financial Aid staff.  Our net price calculator tool (below) is designed to estimate your total cost of attendance at Brevard College. While the Net Price Calculator will give you an idea of your costs, it does not indicate a final determination or actual award.
Questions?
Please contact the Admissions or Financial Aid Office at 828.884.8332 or contact an individual below.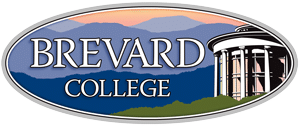 Brevard College is consistently recognized as one of the best liberal arts colleges. The College's focus on experiential learning, small class sizes, and location the mountains of Western North Carolina near Asheville makes Brevard a top choice college for students around the world.
Brevard College, One Brevard College Drive, Brevard, NC 28712 | 1-828-884-8332
This institution is an equal opportunity provider.