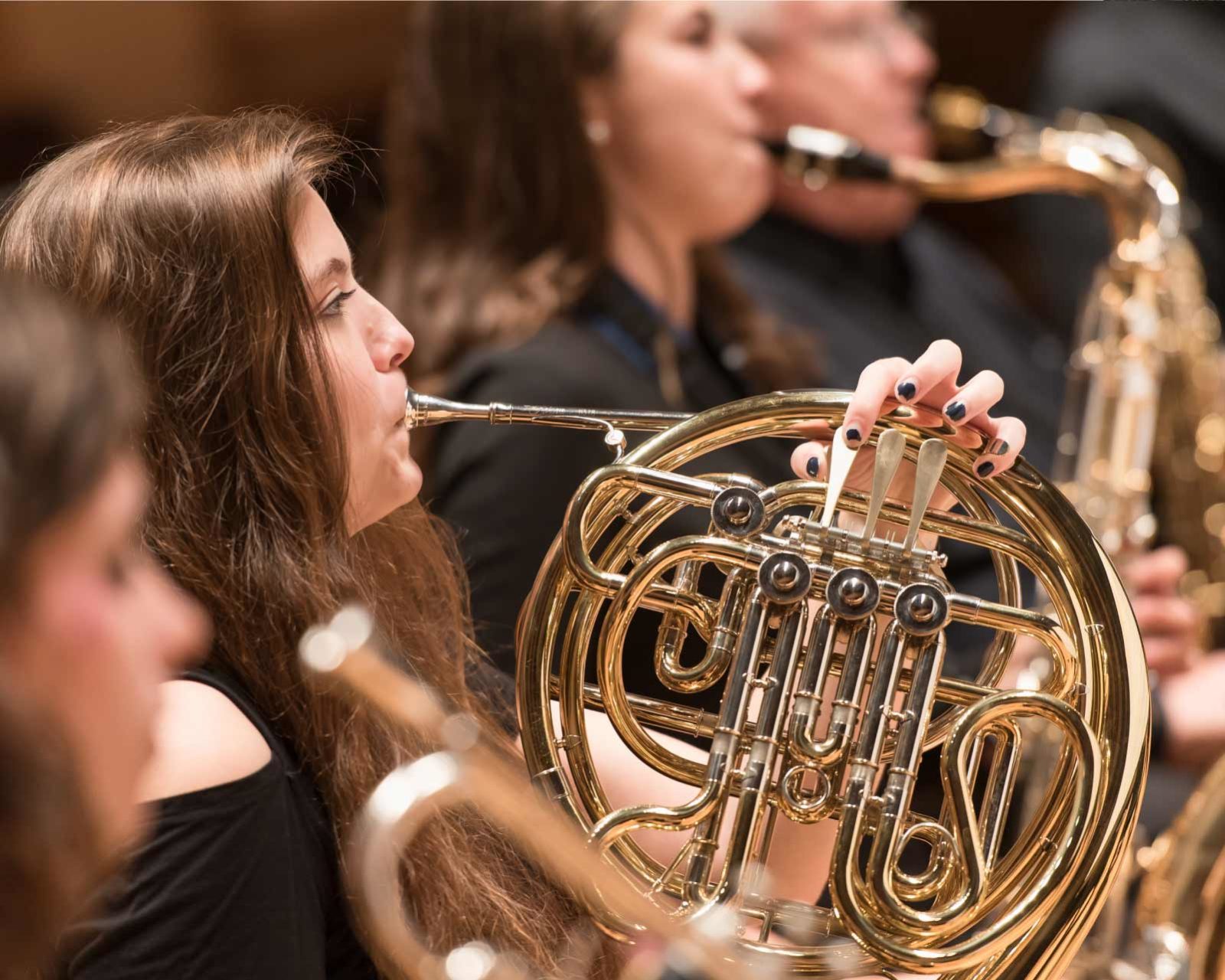 Kayla Leed, '16
Dancing shoes will be encouraged at the first-ever Alumni Jazz Concert, presented by the Brevard College Fine Arts department on Saturday, Oct. 3, at 7 p.m. Due to inclement weather, the concert is now being held in Ingram Auditorium in Dunham Music Building.  The reception will be in the lobby following the concert.
This inaugural concert will feature past members of the Brevard College Jazz Ensemble, as far back as 1975. The concert will showcase a repertoire for jazz orchestra ranging from classic swing charts such as "Do Nothing 'till you hear from me," and "Pennies From Heaven," to contemporary arrangements of beloved songs such as "Georgia on my Mind," and "Body and Soul." Jamie Warren, director of jazz studies at Brevard College and a 2002 graduate of the Music Program, said he appreciates alumni donating their time to the concert.
"To me, that means so much more than a check," Warren said.
Rehearsals begin on Friday, Oct. 2, and Warren hopes to have about 15 alumni contribute their talents. Musicians are traveling as far as Florida and come from all over the East. 2014 BC graduate and vocalist Blake Ellege will be joining the band for a few songs reminiscent of Frank Sinatra and Ray Charles. Music from Count Basie to Duke Ellington will be included in the big band swing event.
Warren said he hopes that this concert will have a large student turnout as it closes out the Homecoming Week. It will offer a place for students to enjoy a Homecoming dance replacement, as Campus Life will not be hosting a Homecoming dance this year.
As this concert evolves into an annual event, Warren said he hopes that the returning of alumni from the Music Department will inspire current students and draw attention from new ones. He said he would like to eventually offer workshops taught by alumni, bringing closer relationships between the outside community and the students at Brevard College.
Warren said he looks forward to bringing alumni back to Brevard to see the changes that have occurred over the past several years. He wants to stir school spirit from current students and alumni alike by bringing everyone together for a night of food, music, and dance.
Brevard College is committed to an experiential liberal arts education that encourages personal growth and inspires artistic, intellectual, and social action.