Register for Visitation Day - Saturday September 21, 2019
Register for Visitation Day! Our Visitation Days are fun and experiential. The schedule for the day varies depending on which one you attend. When you visit, you'll get a first-hand look at Brevard's commitment to small class sizes and participate in a experiential learning activity. We look forward to seeing you on campus!
On Visitation Day you'll get a chance to:
Participate in an exciting experiential education activity and learn about our distinctive approach to learning
Explore our beautiful mountain campus and see a residence hall
Learn more about your scholarship eligibility
Meet some of our fantastic professors and current students
Have lunch (on us!)
Get insider information about the admissions process, scholarships, and financial aid
Fill out the form below to save your space!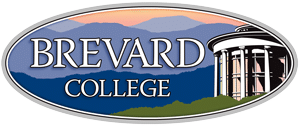 Brevard College is consistently recognized as one of the best liberal arts colleges. The College's focus on experiential learning, small class sizes, and location the mountains of Western North Carolina near Asheville makes Brevard a top choice college for students around the world.
Brevard College, One Brevard College Drive, Brevard, NC 28712 | 1-828-884-8332
This institution is an equal opportunity provider.