Schedule a Personal Visit
Many prospective students recognize immediately that Brevard College offers more than just a traditional education. Friendly faculty and students, a comfortable campus, and a unique culture combine to create a college experience unlike anywhere else.
You should plan on spending two to three hours with us. You'll also want to plan to explore the Town of Brevard and visit one (or more) of the hundreds of waterfalls located near campus.
Once we receive your visitation request, we will send you a confirmation e-mail, along with your schedule details, a campus map, and information about hotels in the area. Call 828-883-8292 to learn more about visit options or to schedule a visit.
VISITATION TIMES:
Monday: 2:00 PM
Tuesday: 10:00 AM
Wednesday: 10:00 AM
Thursday: 10:00 AM
Friday: 2:00 PM
Saturday: 10:00 AM
*A Saturday visit will include a campus tour
and a one-on-one meeting with your Admissions Counselor. 
Student to Waterfall Ratio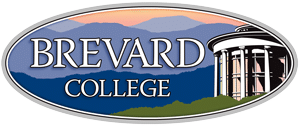 Brevard College is consistently recognized as one of the best liberal arts colleges. The College's focus on experiential learning, small class sizes, and location the mountains of Western North Carolina near Asheville makes Brevard a top choice college for students around the world.
Brevard College, One Brevard College Drive, Brevard, NC 28712 | 1-828-884-8332
This institution is an equal opportunity provider.