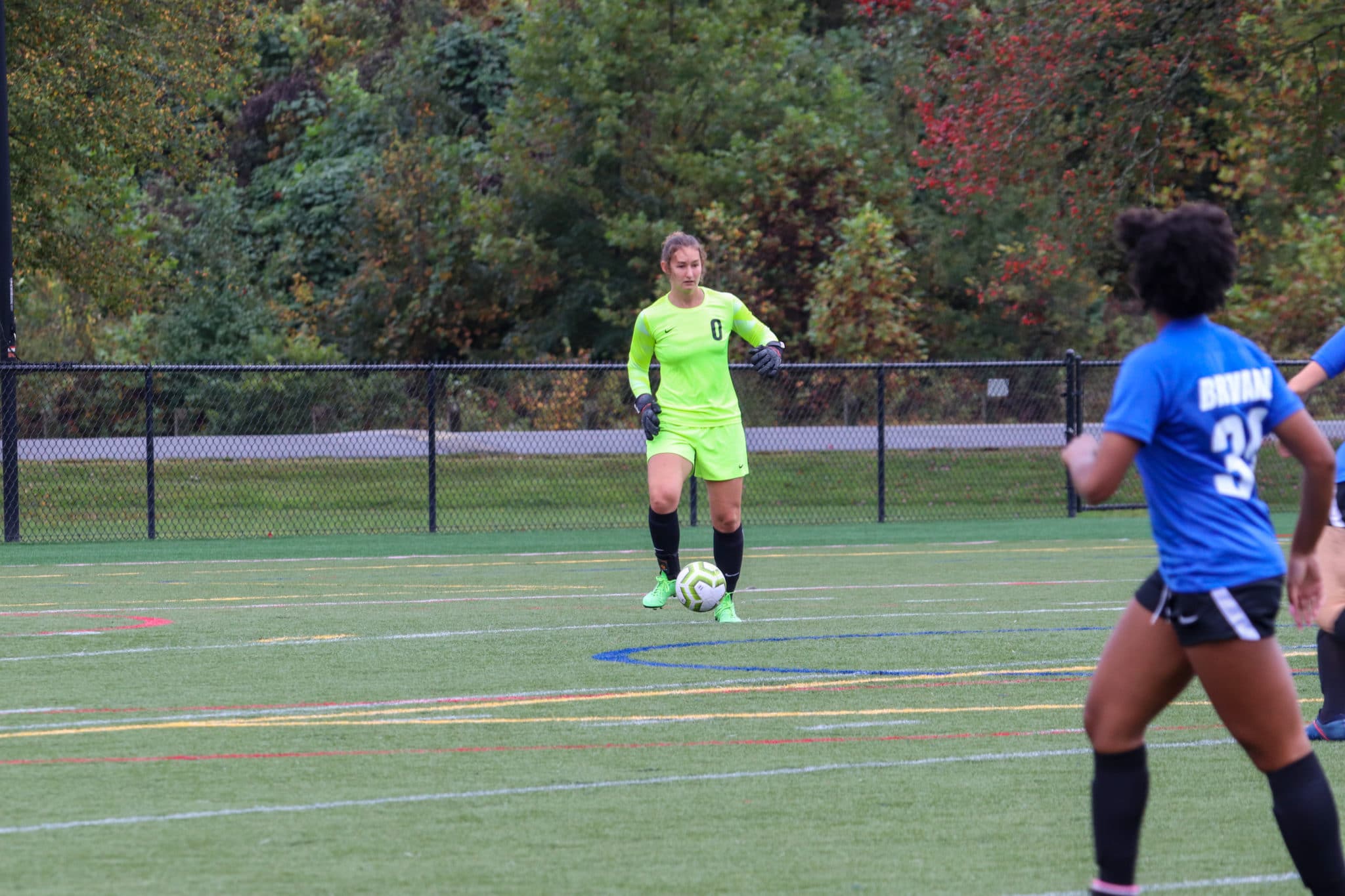 Senior Hannah Weatherall, a four-year member of the Brevard College Women's Soccer team and a native of Bourg, Louisiana, will be graduating this December with a Bachelor's degree in Criminal Justice to go along with a minor in Wilderness Leadership and Experiential Education.
After graduation, Weatherall will be working patrol for the Transylvania County Sheriff's Office. She plans to stay in the Brevard, North Carolina area for the immediate future while seeking employment in the National Park Service as a law enforcement ranger.
On the field for the Tornados, Weatherall put together a stellar career between the sticks. Playing 12 games while starting in 10 in her career as a Tornado, Weatherall kept three shutouts and tallied 60 saves.
During her sophomore year, Weatherall started in seven games tallying 44 saves and two shutouts. She was named USA South Conference Defensive Player of the Week for the week ending September 24, 2018.
At Brevard College, Weatherall was involved with the Outing Club, Institute for Women in Leadership, and the Honors Program. She is also a part of Alpha Phi Sigma which is the Criminal Justice Honors Society, Omicron Delta Kappa Honor Society, and Alpha Chi Honor Society. Weatherall has received academic awards including BLET Top Academic Award, Resident Advisor of the Year, Top Criminal Justice Senior, Top Junior at Brevard College, Outstanding Sophomore of the Year, Service to Peers award, and Exceptional G.P.A. as a Female Athlete in the Criminal Justice Program.
"Hannah Weatherall is the poster child for an accomplished student-athlete, her leadership skills are beyond her years," said Women's Soccer Head Coach Juan Mascaro. "I am looking forward to following all her successes in the future.
During her career at Brevard, Weatherall said her favorite times as a Tornado was with her best friend and fellow senior goalkeeper Rebecca Rojas. Between the long soccer bus rides, puzzle movie nights, scooter riding, and bingo, Rojas has helped make her time at BC memorable and fun.
To follow the latest news and updates surrounding Brevard College Athletics, follow the Tornados on Twitter and Instagram @bctornados, subscribe to 'Brevard College Tornados' on YouTube, follow 'Brevard College Tornados' on SoundCloud, or like 'Brevard College Athletics' on Facebook. In addition, follow "brevardcollege" on Flickr for the latest photos from all Brevard College events.