Throughout the year, Brevard College hosts numerous special events that demonstrate a commitment to student leadership, service learning, and community development. Campus Life works hard with other departments and organizations to provide current students, incoming students, alumni, faculty & staff with opportunities to learn through service. Through these special events, we get to know each other better, promote social action and awareness, celebrate Brevard College & further develop our tight-knit community.
Welcome Week
We are excited about your arrival in August! Campus Life and our student leaders work hard all year to prepare an exciting and informative Welcome Week for incoming students. During this week you'll meet other new students, explore campus, learn about campus resources, meet faculty and staff, work on a community service project, and have a blast! We want you to spend this week getting to know the Brevard community and family you'll soon be a part of. Brevard first-year students will receive a full schedule and exact details of your Welcome Week Experience when you arrive on campus.
Family Weekend
Brevard celebrates and honors its students by inviting their families to visit during Family Weekend. This special weekend is jam-packed with opportunities to sit in on classes, meet with faculty and staff, and spend plenty of time together at fun events. These have traditionally included hikes, athletic games, game shows, and more! Our "Senior Pinning" is a special Brevard Family Weekend tradition, during which seniors are presented with a special pin by a significant person of their choice.
Brevard Homecoming Week provides a solid schedule of exciting events, contests, and entertainment for alumni and the entire campus community. Homecoming celebrations have traditionally included a talent show, bonfires, the Homecoming Coronation and pep rally, concerts and local music, an alumni soccer game, a barbecue at the President's house, a faculty and staff vs. students basketball game, and of course the annual Mr. Brevard Pageant. 
EarthFest
EarthFest is Brevard College's on-campus celebration of Earth Day. This annual event, open to all Brevard students and the entire community, is designed to promote environmental activism and awareness within the Brevard community. Its free and family-friendly environmental activities have traditionally included local craft and art sales, informational booths, locally prepared cuisine, a tie dye booth, recycled craft stations, local music and bands, raffles, and environmental films. Students, faculty, and staff will also visit local elementary schools as part of the College's Environmental Education Endeavor.
I Heart BC was established by the Philanthropic Development office in 2013. Its mission is to foster a positive mindset of appreciation, loyalty and pride for Brevard College through events and activities that encourage fellowship, aim to create tradition, and raise awareness of the importance of giving. Click Here to learn more about this special day!
The BANFF Mountain Film Festival is the world's premier showcasing of mountain culture films from around the globe. Each year's world tour is presented in over forty countries, drawing in huge crowds in big cities from Sydney to Berlin to San Francisco. For over twenty years, Brevard College has been a notable stop on the world tour as one of the smaller host cities, cementing the town's status as a core mountain culture hub. Click Here to learn more. 
Harvest Festival
Harvest Fest takes place at the end of October and includes games, music, food trucks, face painting, club booths, and of course, Brevard College's world famous llamas.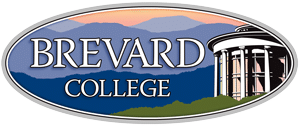 Brevard College is consistently recognized as one of the best liberal arts colleges. The College's focus on experiential learning, small class sizes, and location the mountains of Western North Carolina near Asheville makes Brevard a top choice college for students around the world.
Brevard College, One Brevard College Drive, Brevard, NC 28712 | 1-828-884-8332
This institution is an equal opportunity provider.