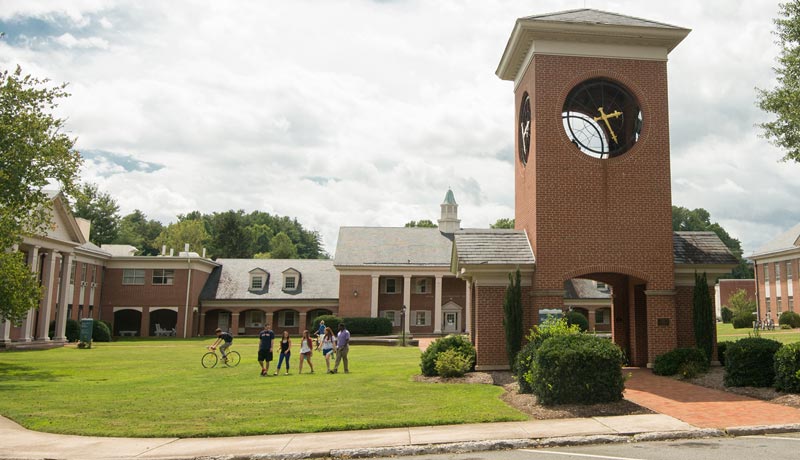 The student cast of "Some Enchanted Evening: The Songs of Rodgers and Hammerstein" recently dipped their toes into the world of radio and television performance when they were featured on the WSQL Morning Show with Don DeBiase on March 13 and WLOS News 13 This Morning on Tuesday, March 24.
In both programs, Brevard College students Lily Bartleson, Raquan Edwards, Molly Ledford and Alex Webster had a chance to talk about the upcoming musical and perform a few songs. Students helped in many aspects of promoting the show to the community, giving them real-life experience in theatre promotion.
Performances are Friday and Saturday, March 27 – 28 at 7 p.m. and Sunday, March 29 at 2:30 p.m. in the Ingram Auditorium at Brevard College.