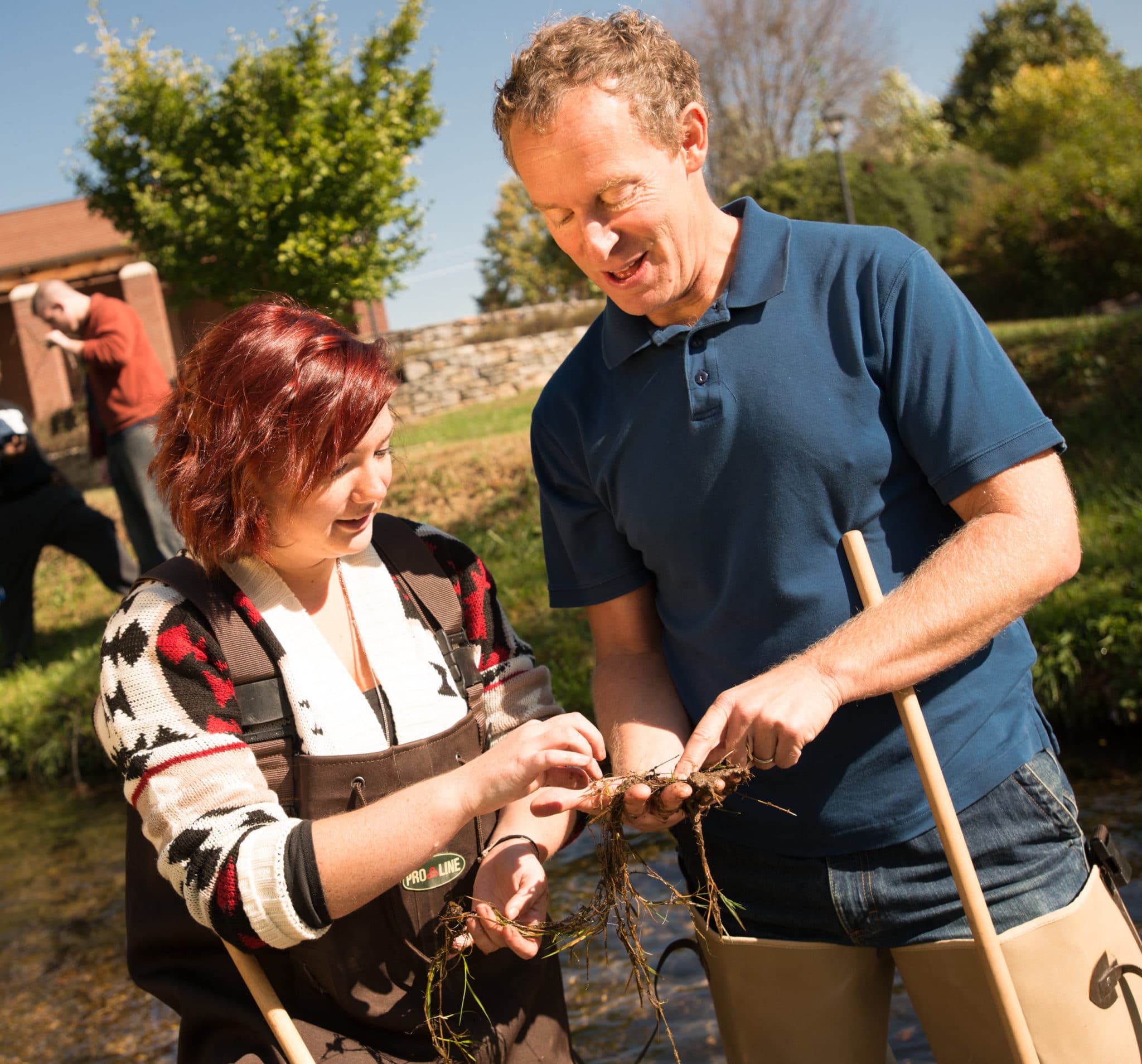 Two Brevard College Professors Take Sabbatical to Better Their Programs Curriculum
The word sabbatical comes from the Latin sabbaticus meaning "ceasing." Sabbatical has come to mean a period of time, usually one year, that an individual takes time away from their career to accomplish something. This year, professors Dr. Robert Cabin and Dr. Megan Kaiser were granted funds from the Appalachian Colleges Association to take their sabbaticals to strengthen their experiential curricula. In this bold commitment to student success each professor has ambitious plans to improve their programs.
Dr. Cabin, Professor of Ecology and Environmental Studies, was awarded $30,000 from the Appalachian Colleges Association. Dr. Cabin is spending the next year developing BC's sustainable agriculture and farm program. Working with six leading colleges with similar programs, his research will improve BC's ability to teach, study, and solve key real-world problems such as how to produce food in a more sustainable manner. The new farm will likely rise on the far side of the recreation fields on Neely Creek Road, and will complement the new greenhouse currently on campus.
Dr. Megan Kaiser, Associate Professor of Elementary Education, was awarded $15,000 from the Appalachian Colleges Association. "Burnout" is more than a buzzword for Dr. Kaiser. She plans to study wellness for teachers in the classroom. To better prepare BC student teachers, Megan will add a module on wellness and self-care to the Teacher Education curriculum to help teacher licensure candidates become more resilient and positive forces throughout their careers. As Dr. Kaiser notes in her proposal, "Efforts to develop candidates' capacity to maintain their own wellness will yield successful alums, those that remain employed and remain ambassadors for our small, but mighty Brevard College."
Brevard College is excited to report back on Dr. Cabin and Dr. Kaiser's sabbaticals when they return at the end of the fiscal year.
Brevard College is consistently recognized as a top liberal arts college. The College's focus on experiential learning and the campus'  location in the mountains of Western North Carolina makes it a top choice college for students around the world.